FISHING IN BRUNSWICK FOREST
August 23, 2014
Brunswick Forest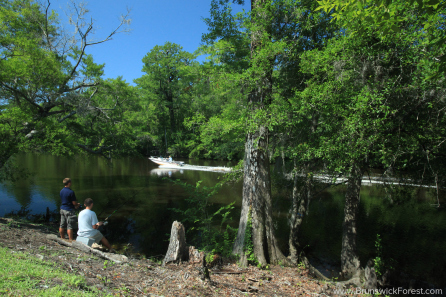 If you like to fish, Brunswick Forest is the place for you! Not only does the community have two fantastic fishing areas, it is also located just minutes from some great fishing holes in Brunswick and New Hanover Counties.
FISHING RIGHT OUTSIDE YOUR DOOR
Brunswick Forest has two approved fishing areas: the pond at the Community Commons and the River Club at Town Creek. The Community Commons pond is centrally-located within the neighborhood and is fully stocked with bluegill and juvenile bass. Fishing at this pond is for residents only and it is designated for catch-and-release.
At the River Club, residents can opt to fish off the boat ramp or on the banks of Town Creek. There is also a canoe, kayak and small boat launch for residents to use if they would like journey down the creek and fish off their boat.
BRUNSWICK FOREST FISHING CLUB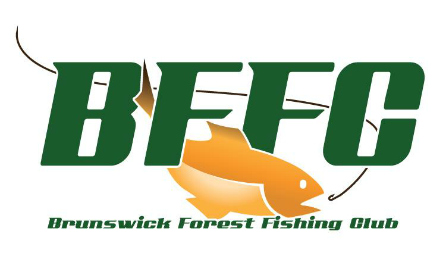 The Brunswick Forest Fishing Club meets once a month to discuss fishing within the community and to plan their monthly fishing outing. At a recent trip, the club took a full-day excursion on the offshore fishing boat, the Winner Queen. The group travelled about 35 miles offshore from Carolina Beach and came home with a variety of fish, including beeliners, black sea bass, unicorn filefish, grouper, triggerfish, red porgy, white grunt, mahi, little tunny, amberjack and cobia.
LOCAL AREA FISHING
In order to fish in Brunswick Forest and the surrounding areas, you must obtain a fishing license from the NC Wildlife Commission. Applications can be found on the Commission's website. Nearby popular fishing spots include Boiling Spring Lakes, The Brunswick Nature Park, The Cape Fear River, Ocean Isle Beach, and Holden Beach. There are also several area fishing tournaments that are held throughout the year. Visit the Fisherman's Post website for more information on tournaments dates and eligibility.
888.371.2434
www.BrunswickForest.com