STAND-UP PADDLEBOARDING IN COASTAL NORTH CAROLINA
May 24, 2015
Brunswick Forest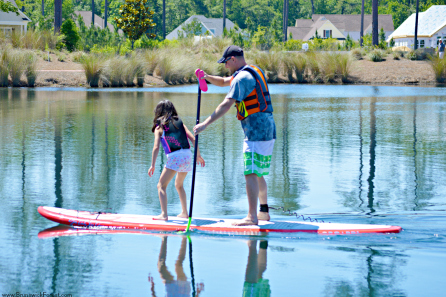 Stand-up Paddleboarding (SUP) is one of that country's most popular new sports and it is gaining popularity in Southeastern North Carolina. Our area is perfect for stand-up paddleboarding because of its many diverse waterways including the Intracoastal Waterway, the Cape Fear River, and the Atlantic Ocean. Head out to area beaches this summer and try out this fun new sport!
CAPE FEAR PADDLEBOARDING
Local companies like Cape Fear Paddleboarding have built their business on the SUP trend. Cape Fear Paddleboarding offers equipment sales, tours, lessons and SUP excursions. If you are interested in learning about the sport, taking lessons to try out the equipment first is a great idea before investing in a board.
LOCAL SUP COMPETITIONS
New SUP competitions in the area reflect the growing interest in this aquatic sport. The Wrightsville Beach Beach Museum of History Waterman's Ocean Festival took place this past April and was one of the largest SUP competitions on the East Coast. Also this spring, the Wrightsville Beach Paddle Club held the Carolina Cup, a four-course race that included a unique 13.2 mile "Graveyard Race."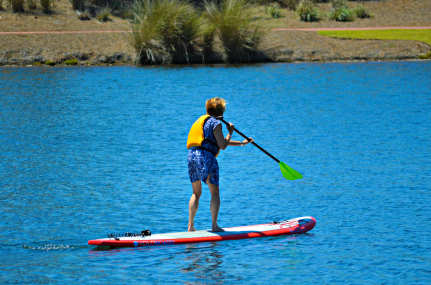 888.371.2434
www.BrunswickForest.com