Loving Life in Brunswick Forest
February 11, 2022
ISWebmaster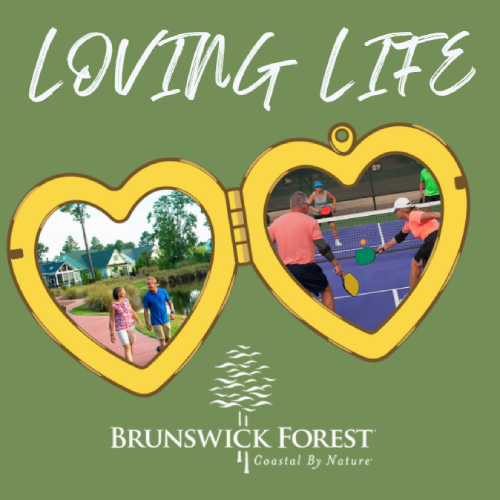 Love Life and Live to Your Fullest:
When considering retirement or relocation, you want to make sure the community of your choice is enjoyable to live in. You want good neighbors who look out for one another, a sales team that will put your needs as a top priority, and a sanctuary that you become emotionally attached to. There are many reasons to fall in love with the master-planned community of Brunswick Forest.
A Welcoming Community:
Our neighborhood residents are more than neighbors who live nearby, they often become lifelong friends who enjoy various activities and events with each other. Moving to a new locale for the first time can be a "fish out of water" scenario for some. But you don't have to worry about that at Brunswick Forest, as our residents are welcoming and enjoy getting to know new folks. The people who live here also have a passion for hosting community events, and bonding with one another through resident sponsored activities and sports like tennis, pickleball, and golf. If you have a passion, you can count on the community of Brunswick Forest to share those passions and make you feel like you're a part of a large extended family. Another advantage of being a part of Brunswick Forest, is that you're treated with respect and dignity when you work with our real estate agents. Each aspiring resident that we meet is placed as our number one priority.
A Team That Values YOU:
If you have questions, our agents will answer them and guide you to any materials that may further aid in your decision. Looking to explore Wilmington, Leland, and the Brunswick County beaches? Our team will give you local recommendations to help experience the lifestyle our area has to offer. The Brunswick Forest sales team puts your needs as a homeowner first. Our agents are experienced and know how to find you your perfect dream home, and they also know how to make a new resident or visitor feel comfortable. Working with our team gives you the freedom and experience to explore our area without pressure. The sales team desires to be your reliable guides as you search for a dream home. Brunswick Forest's goal is for you to feel like you've arrived at a place where you say: "This is where I want to live for the rest of my life."
We Wouldn't Be the Same Without YOU:
Regardless of what sort of home you're looking for, where you want to build, and when you'd like to move in, our team will set everything in place to make it happen smoothly. Why do we go so far for our residents and aspiring homeowners? Because without them Brunswick Forest would not be where it is today, and it's our way of saying "We value you."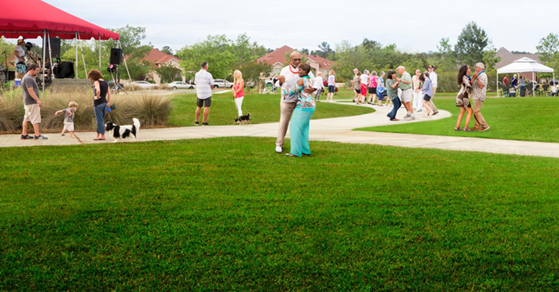 Come on By and Give Us a Try:
A community and team that make you feel like you belong are what Brunswick Forest strives to be for you. It's evolved into a way of life that attracts hundreds of new residents. We'd love for you to be a part of our family too! Come and visit us through one of our Coastal Discovery Tours and see what Brunswick Forest can be for you. If you have any questions, you can always contact us at 833-497-1001.