Looking Back and Moving Forward: From the Team at Brunswick Forest
December 30, 2020
ISWebmaster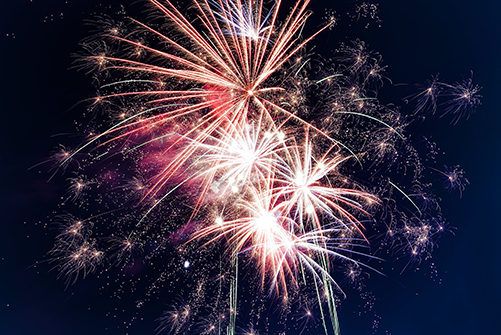 2020 has been quite the year, to say the least, and for many, that might be putting it mildly. Despite all the challenges and changes, our master-planned community at Brunswick Forest has persevered and even grown a lot since 2020 started. Now that 2020 has come to an end, our team here at Brunswick Forest is looking forward to an extraordinary new year of development. Not only did our home sales grow this year, but we have also begun planning for one of our most anticipated amenities. Reflections at Brunswick Forest will be the ultimate in luxury and catering to a relaxing lifestyle once it is finished. There is also a new neighborhood being planned. One is the next phase of Tennyson Village. All the while, The Villages Town Center will also be getting a lot of amazing additions.
Looking back on 2020, we reflect on the challenging scenarios that shook up the entire real estate industry, most notably the situation with COVID-19. Naturally, we took a lot of precautions to make sure all our residents were safe, and any visitors would also be welcomed into a good environment. Through our summer event weekends, coastal discovery tours, and home tours we have accumulated over 400 total sales this year. Our real estate team has billed 100 million in total sales volume as well – a truly staggering accomplishment for what the year held.
Our most successful month was September, where we achieved 61 sales. The entire summer season was also successful, with many visitors and prospective homeowners taking a liking to our boutique sales-event weekends. We catered to a smaller crowd that allowed for our staff to spend more focused time with those looking to making Brunswick Forest their dream community.
There have been home sales across 16 different neighborhoods in Brunswick Forest, comprising of new home sales, existing home sales, homesite purchases, and homesite owners making the decision to build their dream home. Each new opportunity has been welcomed with open arms. As we have said throughout the year, each new resident is like getting another special member of our family. We cannot wait to see how our community grows further in 2021!
Reflections at Brunswick Forest will be the next big amenity that we are planning on developing. Having already broken ground earlier this year, Reflections is going to feature a cardio center for exercising, private rooms for fitness classes, and a luxurious resort swimming pool. There will be beach-style access into the pools, making them easy to use as well as being aesthetically pleasing. For those famous warm Carolina midsummer days, there will also be an outdoor lounging area and a lush tropical setting.
Tennyson Village has been known by our team and our residents as being high-quality with low maintenance lifestyles in mind. Tennyson Village II is going to continue that beloved trend, with a wide variety of homes built by our amazing building partners such as Trusst Builders. Best of all, these residents are going to be right alongside the new amenity, Reflections at Brunswick Forest, making this neighborhood particularly convenient.
The Villages Town Center, as well as the area around it, is also being expanded upon. This includes:
The development of a curling club facility located right next to the House of Pickleball.
Liberty Home Healthcare is still on track to develop an independent and assisted living facility complete with nursing care as well as individual apartments.
Mini storage is also expanding to an extra parcel of land located behind the current facility.
Brunswick Forest is currently negotiating a contract with a craft brewery and restaurant to be located near the medical offices area at The Villages Town Center.
There is interest in another two-story medical building directly in front of the new facility for EmergeOrtho.
Pizzetta's has purchased an additional parcel for expansion that will include a dedicated bar area.
A 24-hour convenience store at the corner of Lanvale Road and Highway 17 is a possibility. A new Wendy's is also scheduled to break ground nearby!
This past year encouraged a lot of homeowners to completely rethink their ways of life. We are grateful to know that our community remains a top-desired destination for aspiring and retiring homeowners. Many have discovered the need for a second home, larger outdoor spaces and places to stretch their wings outside of their current metro dwellings. With Leland and the greater Wilmington area continuing to blossom, the convenient appeal of Brunswick Forest is growing more than ever before. Thank you to all our partners, residents, and prospective clients, we could not have grown this much without your love and support. We are excited to see what this new year holds.