Living at Brunswick Forest: A Wise Investment in Your Coastal Lifestyle
November 19, 2020
ISWebmaster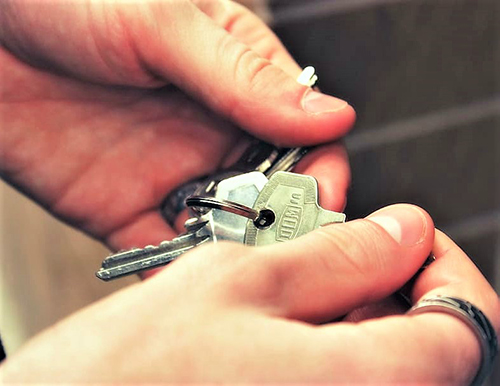 Do you have clients who are hesitant and indecisive when it comes to relocating? Are they looking for reassurance that their investment will be a wise one? On average property values have increased in the Wilmington area by 6.4% in 2019 alone and are expected to rise another 3.5% this year according to Zillow.com. Your client may be interested in knowing that Brunswick Forest has become a haven for thousands of homeowners interested in curating their ideal lifestyle. Already this year, we have welcomed over 350 new families to our community. Because of our location, convenient and active lifestyle, and cost of living, Brunswick Forest has been the easy choice for many.
Many choose to purchase a home or homesite in Brunswick Forest because it's conveniently located nearby many desirable areas throughout greater Wilmington. These locations include downtown Wilmington, Wrightsville Beach, Carolina Beach, Bald Head Island, Oak Island, Caswell Beach, Southport, and the Wilmington International Airport. A lot of our residents enjoy having a mild year-round Climate. Wrightsville and Carolina Beach are both especially important as tourist attractions. Wrightsville Beach attracts more than 300,000 people a year with its pristine water, known for being some of the clearest on the coast. Carolina Beach has a charming boardwalk that provides both shopping and dining options for your beachside fun.
A convenient and active lifestyle is made easy here with our 10 amenities. One of which is The Villages at Brunswick Forest Town Center. Shopping, dining, medical, and other professional services are just down the street from our neighborhoods. Having such a close place to eat, shop, or run medical errands make The Villages a commodity that other planned communities in Southeastern North Carolina just do not have. This is especially important for residents looking at having nearby medical services. The Villages Town Center has a full-sized facility by New Hanover Regional Medical Center, as well as a large compound for EmergeOrtho, one of the largest orthopedic specialists in the Carolinas. The convenience is accentuated by our network of over 100 miles of walking and biking trails. This dedication to an active lifestyle, including being close by to The House of Pickleball (one of the only indoor courts of its type in NC), makes Brunswick Forest stand out from other communities. Getting your steps in has never been easier!
Finally, North Carolina's lower cost of living, tax rates, and current mortgage rates are envied by most other states in the country. This holistic budget relief is vital for many of our residents to have more money to spend as they please. Even though mortgage rates are generally the lowest they have been in decades for building or buying a new home, North Carolina is still one of the lowest with rates as low as 2.75%. Remember that mortgage rates and costs do vary between states, according to sources like themortgagereports.com. So, the fact that North Carolina is one of the lowest makes it a highly prized investment even amongst a time with universally low rates across the country.