Is a Master-Planned Community Right for You?
March 19, 2021
ISWebmaster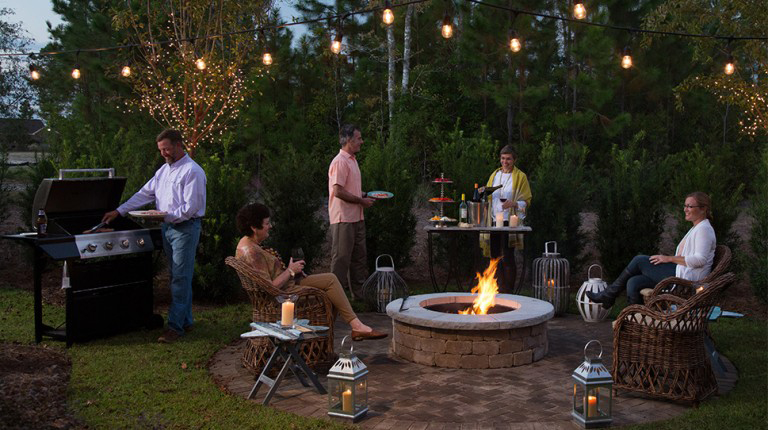 Are you planning to relocate? Are you looking for somewhere that offers a variety of amenities, and convenience to grocery stores, restaurants, retail, and medical offices? It sounds like you should consider looking at master-planned communities. A master-planned community is defined as a large-scale residential neighborhood with mindfully designed commercial and recreational amenities like golf courses, swimming pools, tennis courts, retail centers, and even schools. There are many benefits of living in a master-planned community, such as Brunswick Forest.
1) The Power of Choice
Today's master-planned communities are nothing like those cookie-cutter neighborhoods from the past.  Nowadays, master-planned communities feature a variety of home designs, home sizes, as well as neighborhood styles and homesites to build on.  There are also typically 3 ways you can purchase in these communities. These elements provide you with a variety of price points and product options, offering something for everyone.
2) Planning for The Future
Master-planned communities are carefully designed from inception. Every detail from the utilities to the storm drainage plan to the flow of traffic throughout the community has been strategically mapped out. There has been a great deal of thought put forth in bringing the community to life.  Having everything in your community planned will also let you see the future plans for your community as it grows.
3) Keeping It Fun
Nearly every master-planned neighborhood has an amenities center of some sort. Amenities are a great way for folks to meet new neighbors and make new friends. Whether it be on a golf course or a simple walking or biking trail, amenities help people stay active and they encourage interaction with other residents.
4) Keeping It Green
A major part of a master-planned community is green space and walkability. During a 2017 poll by the National Board of Realtors, the number one thing people desired in a neighborhood was walkability. When you purchase in a master-planned community these wishes are considered at the beginning of planning. Green space, parks, walking, and biking trails are all designed to connect all residents to recreational and commercial amenities.
5) A Sense of Community
Master-planned communities are designed to get people connected whether it be through its amenities or even the way they have designed their mailbox system. The intention is to create a true community feel. Some communities even have organized clubs and activities. Living in a master-planned community will enable you to quickly meet people and make new friends.
6) Safe & Sound
Whether the neighborhood is gated, has a neighborhood watch, or a 24-hour patrol, most master-planned communities tend to be safer than older traditional neighborhoods.   Planning is one of the key ingredients to making these communities safe.  For example, there is detailed infrastructure and traffic planning that goes into a master-planned community which eliminates safety concerns, such as traffic accidents.  Other well-planned elements of the infrastructure like streetlights have been implemented along walking trails, parks, and common areas throughout each neighborhood which also helps alleviate safety concerns. Most master-planned communities are near fire, police and rescue services so you can spend less time worrying when you know that help is always close should you ever need it.
7) Quality Control
Most master-planned communities are run by an HOA (Homeowners Association) which regulates the maintenance of the common areas as well as the individual residences.  The HOA is there to ensure that your community stays well maintained.  Although HOA's are known for rules and restrictions, most folks living in a HOA maintained community are very happy with the results.  The HOA gives the community guidelines which will protect property values and keep your neighborhood looking good for years to come.
When you are ready to begin exploring, give us a call to schedule a visit to Brunswick Forest and surrounding communities. Make the most of your time and reserve a Coastal Discovery Tour, or join us for one of our Coastal Homes Showcase Weekends. Call us for details: 833-497-1001