I'm On a Boat: Your Dockside Checklist
July 7, 2022
ISWebmaster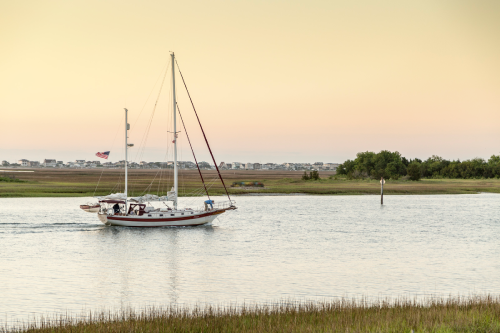 A Popular Activity Down South
Boating is one of the most popular waterborne activities in our local area. With the nearby Intracoastal Waterway, creeks, rivers, and jetties, it's only natural that boating has become a part of daily life for many residents. But, just like any trip to the beach, you can't just hop in, raise anchor, and set sail. Even if you don't own a boat, taking a wealth of supplies is always important. Here's Brunswick Forest's dockside checklist for 2022!
Year-Round Fun on the Water
Something is exciting about being on a boat and out in the water for several hours. It's a great way to distance yourself physically for a little bit and provides a staging ground for other activities like fishing and tubing. In short, it provides a constructive outlet for entertainment, enrichment and even self-discovery. The greatest part about all of this is that the sparkling aquamarine waters of the Atlantic Ocean are often minutes away from your home. Meaning residents can go out on a boat mostly year-round.
Here's What you Need to Bring
During the summer season in July, you can often spot dozens of boats around Wrightsville, Carolina, Kure, Holden, Ocean Isle, Bald Head Island, and Oak Island beaches. If you're looking to join in the fun this summer, here are a few supplies that are essential for a day on deck.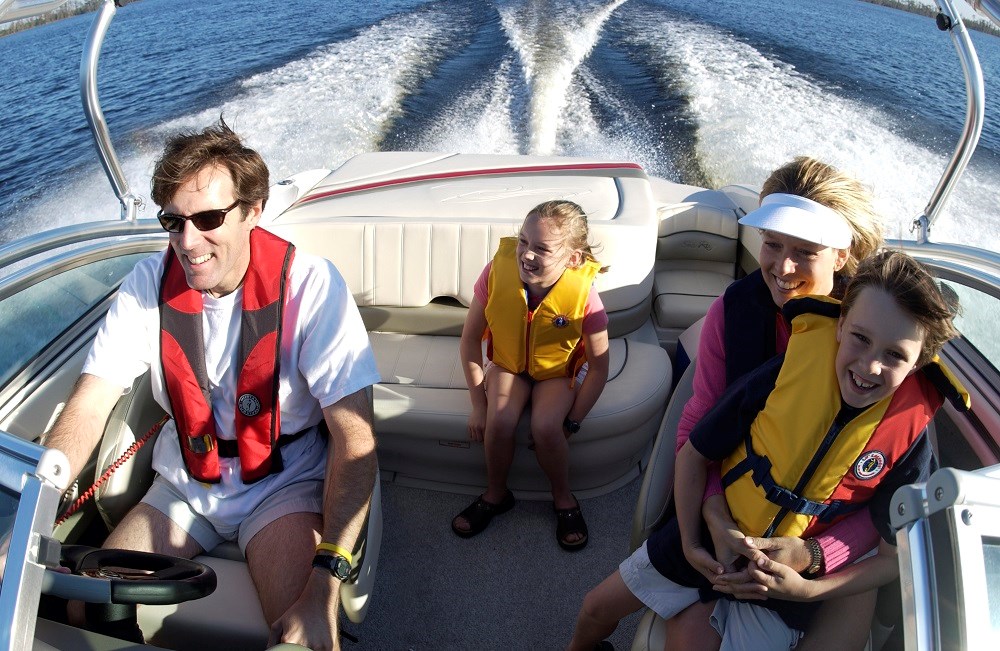 Soft-sided Luggage
People are often out on a boat for extended periods. Usually, you want to get up early and return to dry land later in the evening. It's a good idea to bring a variety of luggage, such as a change of clothes, bathing suits, and towels for when things get a little wet. Soft-sided luggage is more malleable and is easy to squish under seats or in small storage spaces. The more room you have in the boat, the more supplies you can fit on board.
Sunscreen
This might sound a little obvious, but sometimes it's the most basic supplies that get left behind. Being out on the water all day long, you can easily run the risk of sunburn without proper protection. Water reflects sunlight and magnifies the power of the rays hitting your skin. Non-oil-based sunscreens are usually recommended for boats as it doesn't ruin any upholstery on board. SPF lip balm is also considered wise to bring on a boat.
Ziplock Bags
When you're slicing through the Intracoastal, chances are things might get a bit wet from time to time. Having a few Ziplock bags on board helps protect items like money, electronics, books, magazines, and even food that you've brought to enjoy.
Hats and Spare Clothes
Spending lots of time on a boat exposes you to a lot of elements. Out on the water, there's nowhere to hide from the sun bearing down on you. To avoid complications like sunburn and heat exhaustion, a good hat does a world of good out at sea. Hats that are breathable with a large brim are perfect for this. Whether you're enjoying a splash in the water, or maybe hit a particularly large wake from another boat, it's worth it to have dry clothes too. Extra pairs of clothes on board will keep you dry and comfortable.
Other useful items to take on a boat include:
Lifejackets (Required by law)
Personal Floatation Devices
Rainy weather gear
GPS
Headlamp
Gloves
Fishing tackle
First Aid Kit
Being Mindful Goes a Long Way on the Water
Being on a boat is a great way to make use of your lazy summer days in the greater Wilmington area, but it always makes for more fun when you're prepared. If you're heading out on your friend's vessel or hoping to be the captain of your boat, be sure to consider these items. You'll be glad you did!