GARDENING BASICS FOR BRUNSWICK FOREST
April 6, 2017
Katie McAlick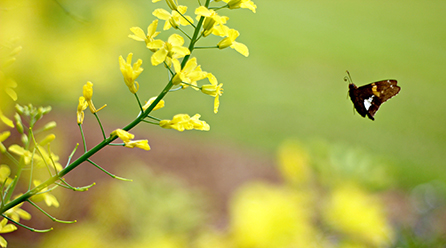 Now that the gorgeous flora of Coastal North Carolina is blooming, it's time to bring the color and vegetation back to your garden! Below we have composed a quick list of herbs, annuals, and perennials that are not only perfect for the pleasant climate of the Coastal South but will look gorgeous around your Brunswick Forest home!
Perennials: One of the most relieving feelings is when we see our perennials start to come back to life, sprouting vibrant yellows, reds, purples, and blues that signal the end of winter! With Wilmington being home to the legendary North Carolina Azalea Festival, what better plant to adorn around your home than the colorful Azalea bush! Other stunning perennials we recommend include daylilies, lantanas, tea roses, irises, and daffodils.  For more information on native plants, gardening classes and planting ideas you can also visit the New Hanover County Arboretum located just 20 minutes from Brunswick Forest.
Annuals: One of life's little treasures are the gorgeous flowers that are planted in the spring to complete our gardens. Go ahead and liven up the scenery with colorful marigolds, pansies, petunias, vincas, zinnias, and the North Carolina State Flower: the Flowering Dogwood.
Herbs and Vegetables: Many of our residents love growing their own personal herbs and vegetables! From carrots, peas, celery, and broccoli to rosemary, sage, oregano, and thyme, these savory edibles keep your garden fresh and ready for any meal you choose to whip up in your kitchen this spring!
With a number of flower farms and gardening shops in Leland and Wilmington, you have everything you need to get started on your spring garden!
TAKE IN THE NATURAL BEAUTY OF BRUNSWICK FOREST
To further take in the gorgeous flora of Southern North Carolina or find ideas for your flower beds and potting join the Brunswick Forest Community Garden at Cape Fear National! With serene, natural beauty lining our biking and walking trails, Brunswick Forest is a perfect spot to tune-in to nature!
866-831-8289