CUSTOM CABINET FEATURES ADD VARIETY AND STYLE TO YOUR KITCHEN
January 4, 2015
Brunswick Forest
At Brunswick Forest, we want every homeowner to enjoy the home of their dreams, and that means making sure that we offer beautiful kitchens with cabinet features that are not only stylish, but add form and function to the room. Our preferred builders will work with you to make sure you can select the home with the kitchen cabinet features that will best suit your space!
SOFT-CLOSE DOOR AND DRAWER HARDWARE
Soft-close door and drawer hardware is a nice option for your new kitchen at Brunswick Forest. This hardware eliminates the wear and tear that can occur on cabinets over years of repeated opening and closing and, when used on drawers, offers greater access to the drawer's interior contents.
CABINET GLAZES
Glazes add visual interest to your kitchen cabinets and highlight the fine details of the cabinet door. Depending on the type of glaze used, it can also give the cabinets an aged, distressed look that is perfect for a shabby chic design motif.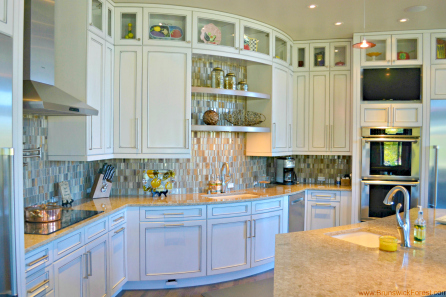 UNDER-CABINET LIGHTING
Under-Cabinet lighting is the perfect accent in your new kitchen. It not only provides illumination for kitchen tasks, but also adds style and sophistication and is the perfect way to highlight your tile backsplash and countertops.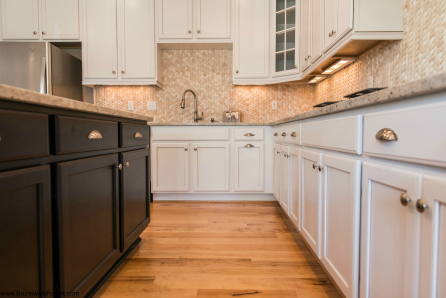 Oleander at Cape Fear National
888.371.3434
www.BrunswickForest.com