ENJOY FRONT-PORCH LIVING AT BRUNSWICK FOREST
September 10, 2016
Brunswick Forest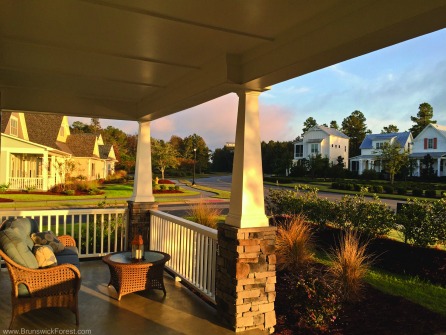 Life at Brunswick Forest extends beyond the gorgeous homes and home sites, team of award-winning builders, world-class amenities that are in place and able to be enjoyed today and the prime location just minutes from the coast or downtown Wilmington. Life here includes a sense of community that extends throughout Brunswick Forest's 15 different neighborhoods and encourages residents to spend time on their front porches, getting to know their neighbors and enjoying the mild climate of coastal North Carolina.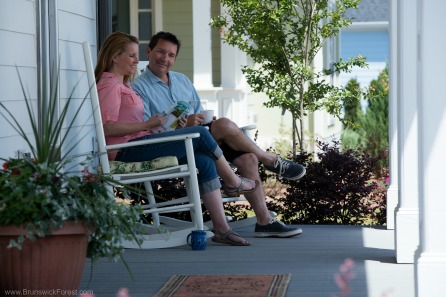 GET TO KNOW YOUR NEIGHBORS
One thing we often hear from new residents in Brunswick Forest is how they have do not have any difficulty meeting new friends after moving to the community. With more than 50 resident-sponsored clubs, group activities through the Fitness and Wellness Center, a Community Commons meeting space, neighborhood socials at Cape Fear National and many more activities and events, residents have plenty of opportunities to get out and socialize with their neighbors.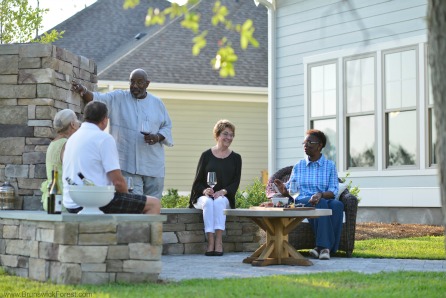 EXPERIENCE A BETTER QUALITY OF LIFE
Coastal, front-porch living offers residents of Brunswick Forest a more relaxed and easy pace of life. Here, neighbors wave to one another and stop to chat when walking or biking through the community's more than 100 miles of trails that weave throughout the neighborhoods.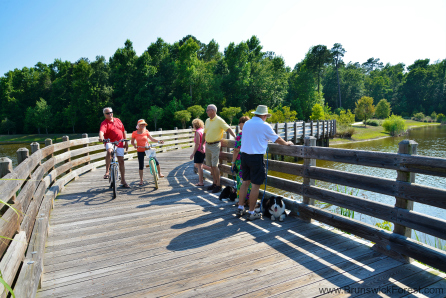 RELAX AND ENJOY THE FINER THINGS
Front porch living allows our residents to take time to enjoy the moment and relish in their new lifestyle. Whatever way you like to relax at the end of the day, we offer it at Brunswick Forest! Take part in the community running club, taste new wines at the clubhouse at Cape Fear National, take part in one of the many group fitness classes, learn to paint at the 2 Hour Artist classes or simply enjoy spending time with your neighbors and family members on the front porch of your gorgeous new Brunswick Forest home.