TAKE PART IN FITNESS CLASSES AND GROUP OUTINGS VIA THE BRUNSWICK FOREST FITNESS AND WELLNESS CENTER
July 24, 2016
Brunswick Forest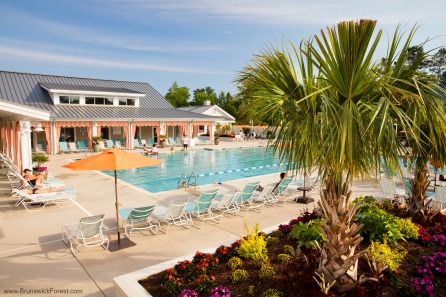 Brunswick Forest's 18,000 square foot Fitness and Wellness Center is not just a place for working out, though the center does have plenty of state-of-the-art fitness equipment for residents' use and offers personal training services. The Fitness and Wellness Center serves as a hub for lots of activity in the community including club meetings, group fitness classes, community outings, poolside parties and more!
GROUP FITNESS CLASSES
The Brunswick Forest Fitness and Wellness Center offers a wide variety of group fitness classes for residents' enjoyment like yoga, Pilates, core conditioning, cardio, spin classes, boot camp and more. All group fitness classes take place in the center's lovely Leland Room.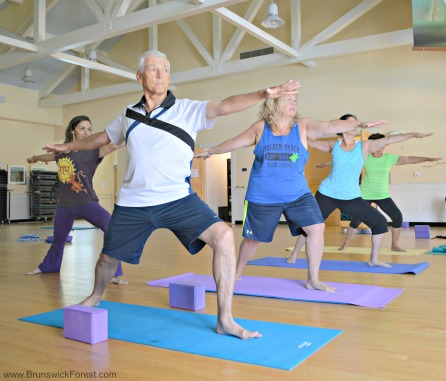 COMMUNITY OUTINGS
Brunswick Forest has a number of outings planned and planned through the Fitness and Wellness Center each month for community residents. These include sunset cruises of the Cape Fear River, Cape Fear Brew Bus brewery tours, kayak excursions with Manahaim Adventures, trips to see the Wilmington Sharks baseball team, travel trips through Premier World Discovery, and more.
CENTER FOR COMMUNITY ACTIVITY
The Brunswick Forest Fitness and Wellness Center also serves as the center for activity within the community. Group Mahjong meetings, men's and women's bridge club, weekly shag lessons, Singles and More Club, and Art in the Forest all meet at the center. Near the facility's lovely locker and changing rooms is a spa treatment room which offers massage therapy, acupuncture and reiki.