Cutlar Community Center
January 24, 2020
ISWebmaster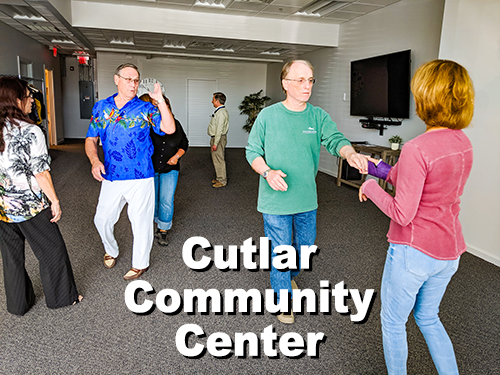 Whether you're looking for a nice restaurant to wind down, a place to get your shopping done, file your banking statements or even to uphold a doctor's appointment, The Villages Town Center is the perfect place for our residents to be. It provides them with just about everything they could want for their coastal lifestyle, while staying close by to where they live. For many residents, a day at the Villages is just a walk or bike ride away. Amongst the newer additions to the Villages, is the Cutlar Community Center; a sprawling large indoor area that's perfect for community functions.
With so many resident-sponsored activities at Brunswick Forest, people need plenty of space to hold meetings or have club gatherings. There's also plenty of other events year-round at our community, such as dinner functions, homecoming weekends and guest speakers. When residents are looking for extra space, Cutlar Community Center offers them an easy option beyond the Community Commons and Fitness Center.
According to Fitness and Wellness Center organizer, Nicole Perry, Cutlar Community Center is a great place to hold your next big event! "I've hosted lots of events here myself since its been opened," Nicole tells us. "I've hosted a comedy show, music bingo and have held several educational seminars inside. It's also the perfect place to hold your next potluck or even invite a catering service!"
Some of the features on the inside of Cutlar Community Center are as follows:
Large area that comfortably seats a maximum of up to 52 individuals
4'x 4' tables that are great for playing games like poker
A 72" cable TV screen that's great for visual presentations for your guests. (Great for watching the upcoming Superbowl or March Madness events)
Refrigerator
Microwave
Coffee Maker (For those early morning activities)
Podium and microphone for Guest Speaker events
Carpeted floors tie the room together and make it very sound absorbent
To say that this center comes well-equipped is very much an understatement. Of course, the real advantage is that you're right inside of the Villages when your event is over. If you're looking to catch a drink or meet up with guests later, everything you need is right outside. The community center is available exclusively to residents and can be rented for a fee through the Fitness and Wellness Center.
If your plans for the beginning of the new year call for an open space in a great location, then you'll want to take advantage of the Cutlar Community Center. If you're looking to learn more about how to rent out this space, then contact our team at 855.983.9579.