Employee Spotlight: Meet your Fitness & Wellness Director – Nicole Stone
July 12, 2018
Beth Burgee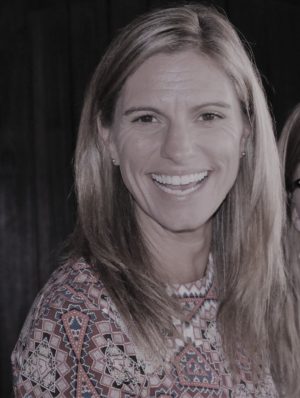 If you've been to the Fitness & Wellness Center here at Brunswick Forest, then you've more than likely run into Nicole Stone, our Fitness & Wellness Activities Director.
Joining our team in 2016, Nicole's previous positions included the Director of Sales and Marketing for the Magnolia Greens Golf Course and was a Sales Executive for CBS 10 WILM where she wrote commercials and sold advertisements.
While Nicole was born in Canandaigua, New York, she grew up in Salem, Virginia before moving to the Wilmington area 14 years ago. Nicole now lives in Kure Beach, which is about 40 minutes southeast of Brunswick Forest. She lives with her fiance, Frank, his 11 year old daughter, Kiana, and their poodle named Gidget. She's training for her second Ultra Marathon in September and considers running a passion and her primary form of stress relief. When she's not running, she is supporting Kiana and Frank with their favorite sport, beach volleyball.
When asked what she enjoys most about Brunswick Forest, Nicole immediately said she loves how active everyone is. "I've never met a working person busier than a retired person in Brunswick Forest!"
She didn't forget to include her appreciation for all the yummy snacks residents bring her Fitness & Wellness Center team.
"What I enjoy most about working at the Fitness Center is meeting people from all over the country and hearing stories of their travels.  Watching residents utilize fitness programs to improve their lives and well being.  Whether it be rehab, spending time with Grandkids or escaping a spouse (haha), you'll leave happy and healthier than when you arrived. "
Nicole boasts about her daily life here at Brunswick Forest and how thankful she is to be a part of such a great team.
"In a community that is constantly changing, this team simply embraces each day as a new challenge. We are a family that encourages one another throughout the day and always closes the day with a big hug. Also, as the Activities Director, I've received a lot of great ideas for events. Keep 'em coming!"
20829
false
true
true
false
true
true
false
auto
false
ease-in-out
300
auto
false
0
true
false
%curr% of %total%
www.BrunswickForest.com
866-831-8289