Financial Convenience in Your Neighborhood: BB&T at The Villages
October 11, 2019
ISWebmaster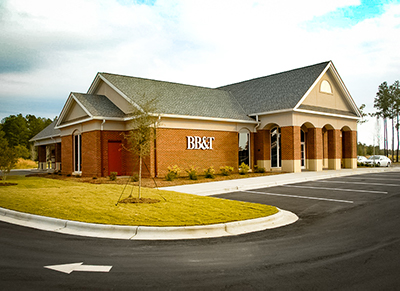 Brunswick Forest is a community that offers more than just the best amenities and some of the most attractive homes in Southeastern North Carolina. Brunswick Forest is the haven residents have been looking for with a convenient and stress-free lifestyle. The Villages Town Center offers pharmaceutical, dining, medical and shopping locations that are mere minutes away from residents' front doors. One of the most important assets you can take care of in life is your financial health; for those looking to have easy access to financial security, The Villages has you covered.
BB&T Bank at The Villages is a great place for Brunswick Forest residents to fulfill their banking needs. They can count on putting their trust in a group of professionals who will always respect their individual needs. Based out of Winston-Salem, North Carolina, BB&T has over 1,700 financial centers in 15 states and is firmly rooted in helping the communities that they serve. Residents at Brunswick Forest can count on them for reliable service. The friendly staff place an emphasis on helping their clients achieve financial success and security while always doing so with a smile. BB&T staff provides you with a complete range of services including personal banking, lending, insurance, trusts and wealth management solutions. If you're looking for a bank that has a pristine reputation, BB&T has the credentials to back up their quality financial institution. Forbes magazine named them one of 2019's best banks in America, but BB&T has also been awarded eleven Greenwich Excellence Awards in small business and middle market banking.
Rather than traveling long distances to the nearest town to take care of financial errands, the residents of Brunswick Forest have everything they need within walking distance from their homes! There's even a drive-through so you can do all your banking on the go! BB&T is another one of our amazing partners at The Villages Town Center. If you're looking to stop by the BB&T at The Villages, check out their hours and contact information listed below.
Monday – Friday: 9am – 5pm
Saturday – Sunday: Closed
Located at: 1220 Dickinson Drive, Leland NC, 28451
Contact: 910-383-1821