Coastal Appeal, Casual Sophistication: The Shelmore Neighborhood at Brunswick Forest
August 12, 2019
ISWebmaster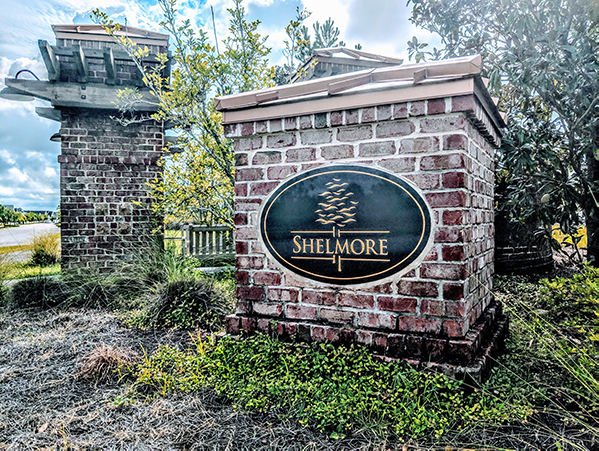 Brunswick Forest is home to thousands of happy residents and showcases over 11 unique neighborhoods. Our 13 top class builders offer a dazzling array of floor plans. Many of the homes within Brunswick Forest can be customized to your personal needs, all geared towards helping you live your ideal lifestyle. One prominent neighborhood in Brunswick Forest is Shelmore.
The Shelmore neighborhood in Brunswick Forest embodies "front porch living". Aspiring homeowners can join established residents in re-living the days of classic, picket fences and quiet evenings rocking in a front porch swing. Shelmore takes that charm and packages it in a smartly designed quiet enclave of homes.
Shelmore is located near several great parks in the area. These open areas are perfect for walking your dog or enjoying your morning exercise routine. Shelmore residents also have easy access to Hammock Pool, which is nestled quietly near Hammock Lake. This area comes complete with a five-foot deep saltwater pool, and a key card access gymnasium that has a variety of cardio equipment inside. The gym area also has additional congregation areas for residents to play cards games, hold meetings and other possible activities. Hammock Lake is a perfect three-acre area for a variety of recreational activities, such as kayaking and paddle boarding. There's even a white sand beach where you can relax while overlooking the water.
There are several different sections inside the peaceful neighborhood of Shelmore. Each home is graced with unique architecture that is modern, while remaining classic for any homeowner. Many of these bungalow-styled homes are contemporary in style but still offer all the luxuries that one might expect from a modern home. These features include open floor plans, massive kitchens, roomy master-suite bedrooms and beautiful finishes. The variety that Shelmore's homes offer are very suitable for any lifestyle or any family. Styles of homes in Shelmore include:
Land home packages start in the mid $300s
Rich nostalgia blends together with modern contemporary Southern living. The Neo-traditional homes available at Shelmore are ideal for families. The homes in Shelmore can be described as cozy and well equipped.
Leewards home sites start in the $100s, with home packages from the $400s
The coastal lifestyle is perfectly captured in the Leewards homes in Shelmore. West-Indies style architecture, airy floorplans, wooden exterior accents and brilliant views of the Shelmore area make the Leewards one-of-a-kind.
Spring Branch home sites start in the $80s, and home packages start in the $400s
If you are searching for brilliant, natural views, look no further than Spring Branch. Brunswick Forest is all about intertwining modern living within a natural setting, and the Spring Branch homes are the epitome. These homes have stylish, comfortable and open floorplans.
Beyond the advantages of being enclosed in nature with several amenities nearby, Shelmore offers Southern charm and modern furnishings. Shelmore has a welcoming atmosphere that will allure anyone looking to call Brunswick Forest home. Think Shelmore is the perfect neighborhood to live out your coastal lifestyle? You can always contact the real estate team at Brunswick Forest to ask any questions: 866-831-8382,  910.371.2434, or info@BrunswickForest.com