Brunswick Forest: STILL a Part of the Best for 2021!
November 10, 2021
ISWebmaster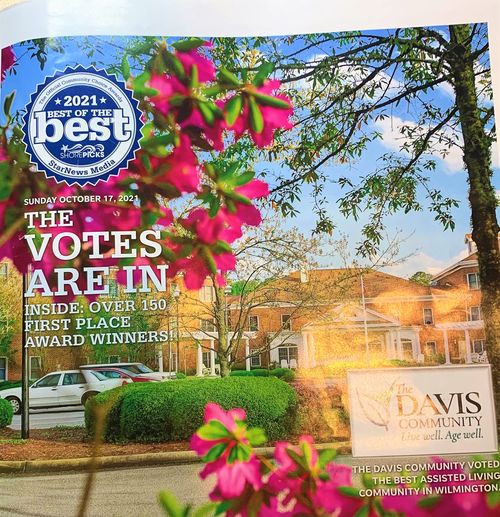 We don't always like to toot our own horn, but we are proud of the awards and accolades Brunswick Forest has received over the years! It speaks volumes when a master-planned community earns the title of being voted among the BEST of the BEST communities in the entire nation. But when you can do it consistently, there must be something special going on. Recently Brunswick Forest was once again voted as a top community by Star-News Media's Best of Shore.
What makes a successful master-planned community? It's all about finding a balance between amenities, offering plenty of options, having excellent builders, and providing a haven that people WANT to call home.
From pickleball and tennis to championship golf, Brunswick Forest has a wealth of activities to help you engage in and keep an active lifestyle. There's something for everyone here, and we've always been open to feedback and helping to bring people what they want. Here are a few of our other amenities here:
Up to 100 miles of walking/biking trails
Several acres of dedicated parks and green space
Kayaking and Canoeing area with a boat launch
A dedicated town center with shops, restaurants, and medical facilities
In addition to having fantastic areas for recreational activities and running errands, Brunswick Forest also provides variety in our premier building partners. We join forces with some of the top builders in the Southeast to bring you the best homes available. Our real estate team works hard with brokers to provide a truly worthwhile experience, to make each visitor and aspiring homeowner feel like their dreams have come true. We help people bring their visions of a dream home to life, and make sure everything is seamless while doing so.
In the past, Brunswick Forest has won awards with trusted sources like ideal-LIVING Magazine, obtaining noteworthy achievements as a top pickleball, tennis, and walking trail community. And we've acquired these achievements amongst the other top communities across the United States, several years running.
Our team doesn't believe in pressuring aspiring homeowners into moving here, we instead offer them plenty of opportunities to get to know our community and surrounding area. Our Coastal Discovery Tours and Coastal Homes Showcase Weekends have helped dozens of couples and families find their forever home here at Brunswick Forest. It allows you to immerse yourself in the local culture here and even connect with actual homeowners before you decide. We let greater Wilmington and Brunswick County speak for themselves.
Brunswick Forest takes pride in being part of the best of the best, and we have no intention of stopping the qualities that help make us worthy of that vote! From Star News to ideal-LIVING, you'll find our name alongside the finest communities in the country. We're proud to be a part of it! If you're looking to join our family for yourself, you can contact us at 833-497-1001