Back in Business! Ideal Living New York Virtual Event
January 15, 2021
ISWebmaster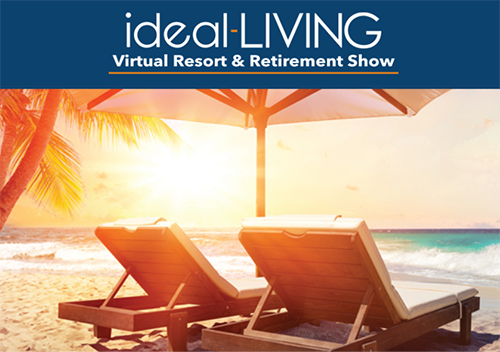 ideal-LIVING Magazine is coming to New York! Well, virtually at least. For aspiring homebuyers from the Northeast, the home shows ideal-LIVING creates and hosts are a super resource in choosing the right community to relocate to. Due to the changes that COVID forced the real estate industry to adopt, we've gone from a live attendance to a virtual show. The latest event for ideal-LIVING's virtual home show will be held January 30 and 31, which aspiring homeowners can access from the comfort of their own homes.
The whole concept of virtual real estate events is to allow an audience looking for real estate options to experience the energy of a home show from anywhere. So, regardless of where your current location is, you can still get a worthwhile experience if you are in your discovery process of finding the perfect community. This means getting the chance to speak with representatives from Brunswick Forest and getting a taste of what your life could be like in Southeastern, North Carolina. After all, relocating is a big undertaking, so you want to make sure you have all the information you need.
The first of this year's virtual shows will take place in New York and will run from January 30th  through the 31st. Think of it as an exclusive, two-day virtual seminar that will get you all the information you need to make the move that is right for you. Our team here at Brunswick Forest has long been involved in the ideal-LIVING shows and has gained many incredible residents and met plenty of new faces throughout our experiences. Now, we will have an opportunity to communicate with you in a safe virtual setting. And as we always say, there is nothing better than inviting aspiring homeowners to join our Coastal By Nature® lifestyle.
Here is what you can expect from the virtual show once you tune in:
View exhibits from us at Brunswick Forest and other top communities.
Explore a variety of desirable states, such as North Carolina.
Talk with our agents and other sales experts and share your questions.
Live on-demand presentations.
Explore home options.
Learn about what amenities could help benefit your ideal lifestyle.
If you are looking to change your course and move down South to a master-planned community like Brunswick Forest, then you do not want to miss this opportunity. A better lifestyle for a happier you is the perfect way to start the new year!