Available Property Features at Brunswick Forest
January 24, 2020
ISWebmaster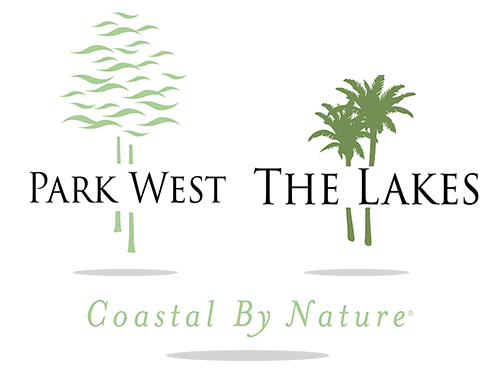 Every day at Brunswick Forest contains that little slice of paradise that you've been looking for, no matter what time of year it is! The year-round mild weather, here in Southeastern North Carolina, easily makes our master-planned community one of the top areas to move to and start a new chapter in life. Our professional real estate team is always at the ready to make your moving process a simple and enjoyable experience. If you're curious but feel that you need to see more of our nature immersed neighborhoods, our real estate agents can educate you on our Coastal Discovery Tour, and all that if offers to make you feel like a full-blown resident.
Since we have an amazing array of preferred building partners (up to 12 in total) There is a vast selection of homes available to preview. Each home comes with its own unique touch and offers an array of customizable options to suit your lifestyle choices. First floor living amenities, large master and guest bedrooms, modern kitchen appliances, wood floors, Hardie board exterior paneling or even green building options come standard in a lot of the homes that sell here. You'll find that Brunswick Forest's real estate team can show you options to suit your desires.
Some of the lovely neighborhoods that have new properties available to tour include, Park West and The Lakes. With homes starting in the low $300s, this neighborhood offers great value and gorgeous architecture. Details such as granite countertops, hearths and exteriors blend strength and low maintenance together in a great package. Homes in this neighborhood feature floorplans by True Homes, Mungo Homes and Legacy Homes by Bill Clark. Additional models will soon be on the way for Park West as well. Available homes that are ready for touring include:
The Jasmine at 5769 Park West Circle: A new single-family residence built by Mungo Homes, 1,754 square-feet, two bedrooms, two-and-one-half-bathrooms, spacious walk-in closets, garden tub, gourmet kitchen, master suite, porch and two-car garage. This two-floor home is the perfect place to start your coastal family lifestyle in Brunswick Forest.
The Dobson II at 5876 Park West Circle: This single-family home is an open style floorplan that is truly elegant to behold. When touring, you will be greeted by a huge kitchen with a granite island countertop, natural gas range, white cabinets, decorative trims, raised coffered ceilings, recessed can lighting, a gas fireplace, built-in bookcase, three bedrooms and three bathrooms. You'll have plenty of natural light coming in through four-panel glass sliding doors. There's a master-bath area with tile walls for a truly custom feel. Overall this home is not just roomy, but a great place to entertain company in. This residence is masterfully built by True Homes.
The Lakes is one of our newest and most gorgeous neighborhoods at Brunswick Forest. Featuring three water features that give the area its name, the properties here offer a beautiful West Indies style of architecture. North Lake contains wooded areas, private enclaves and tropical landscaping including palm trees and grasses. Homes along East and West Lake carry a distinct touch that makes you feel like you're living in a coastal paradise. Kent Homes is our featured building partner at The Lakes, and currently features available properties like the ones below starting in the low $400s:
The Pierre's Bay at 8424 Fontana Lake Court: This fabulous coastal styled home offers a taste of the West Indies with an open floorplan! A spacious kitchen, walk-in pantry, expansive doors, screen loggia, spa-styled walk-in shower, large living room, trey ceiling, private master suite, walk-in closets and even a pocket office come standard in this home. It's a true feat of building, with extra storage space, four bedrooms, three bathrooms and a sizable 2,432 square-feet of space. This home must be seen to be believed.
The Harbor Bay at 8420 Fontana Lake Court: Following the West Indies theme as many of the other home at The Lakes, The Harbor Bay features a screened loggia to enjoy those lazy Southern days outside, a master suite with in suite bathroom , walk-in closets, spacious kitchen, four bedrooms, three bathrooms and even an extra space for storage or entertainment. There's an open kitchen and dining area for entertaining guests, and lush landscaping to really make your jaw drop.
Overall, Brunswick Forest has the building options to really make you say "Wow, this is the community for me." To learn more about our currently available properties in these neighborhoods, you can contact our knowledgeable team members at: 855.983.9579 and make your move to Brunswick Forest the best decision you've made!