True Homes- Personalization is Key in New Design Studio
June 10, 2019
ISWebmaster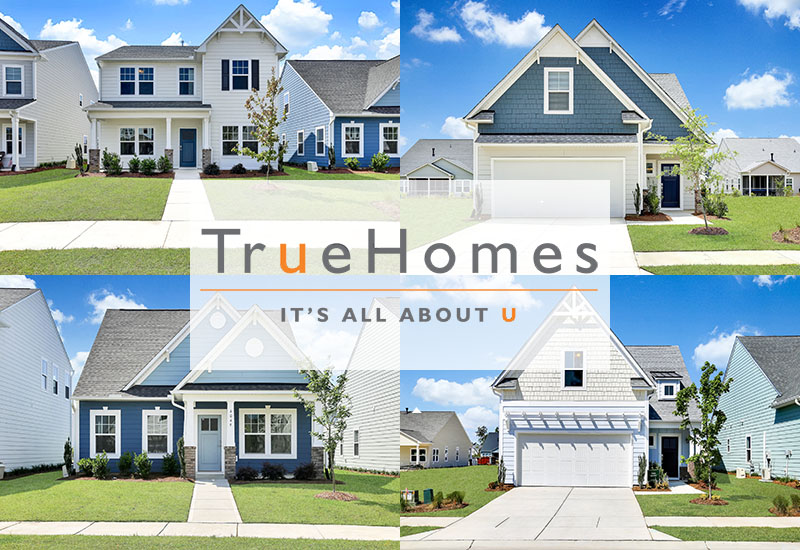 Brunswick Forest is a treasure trove of fantastic home designs. If you're an aspiring property owner looking to live in coastal Carolina, you'll find a wide variety of homes that fit all your lifestyle needs. True Homes, one of the 13 builders at Brunswick Forest, is dedicated to treating clients like family. Product specialist Mark Maxwell sits down with us to explain why True Homes is a great selection when building your home.
Originally based out of Monroe, North Carolina, True Homes has grown to become the largest privately held builder in the area. The staff at True Homes are fully dedicated to all their clients, and it shows in the homes that they produce! Mark tells us, "Here in Brunswick Forest we focus on building single family homes that range from $290,000 to above $600,000. All of which can be designed and personalized to individual tastes."
As a builder True Homes sets themselves apart in the way that they treat their clients. "True Homes is unique in the way we strive to be uniquely exceptional in how we treat our associates, clients and trade partners," Mark continues. Time and time again, True Homes has proved that they meet this golden standard of customer service. In an industry full of corporate giants, it's refreshing for homebuyers to know there is an option out there that won't treat them as just another number. "Our team will personally guide you through the homebuying process. My job is to help select a community and floorplan that is right for you, then our design consultants assist you in the process of giving your home that personal touch. We even have a personal builder that informs you on the home building process every step of the way, once construction has begun." True Homes stresses that every home should be as unique as the families that will live there. This dedication towards their clients won True Homes the NHQ Gold certification in 2018. This makes True Homes one of only 37 select builders to be awarded the National Association of Homebuilders highest recognition for excellence. True Homes takes everything to heart in order to continuously evolve their customer experience.
True Homes is up to date on all the latest building trends in the industry including barn doors, open floorplans, walk in showers, free floating tubs and much more. "Out of all the home designs we currently build, the Montcrest Model is by far the most popular floorplan that we have. This plan provides over 50 standard structural options, including giving clients custom kitchens, pantries, outdoor living spaces and multiple storage areas," Mark continues. True Homes is well known throughout Brunswick Forest as a quality builder, and their work can be seen in the neighborhoods of Parkway Crossing, Park West, Cypress Pointe, Cape Fear National & The Lakes. "We currently have two amazing models being completed in Park West in June and we're excited to be an approved builder for The Lakes. By far the most popular neighborhood is Parkway Crossing, with only 10 lots remaining we should be closing it out by the end of this year."
True Homes has also just opened a brand-new design studio right here in The Villages at Brunswick Forest. Their new design center is larger and enables you to take your creativity to new heights in creating your home. The new design studio offers a bigger selection of options for both interior and exterior designs. By working with one of our professional design consultants, you will be guided throughout the entire process of designing a home that's right for you. It's personalization at it's best, reflecting your personal tastes while staying within a preferred budget!
When it comes to creating your personalized, masterful designs, the team members at True Homes are truly experts. Between outstanding relationships with their clients and an emphasis on personalization, True Homes offers a great experience that we're grateful to have here at Brunswick Forest.