The Use of Hardie Board at Brunswick Forest
July 15, 2019
ISWebmaster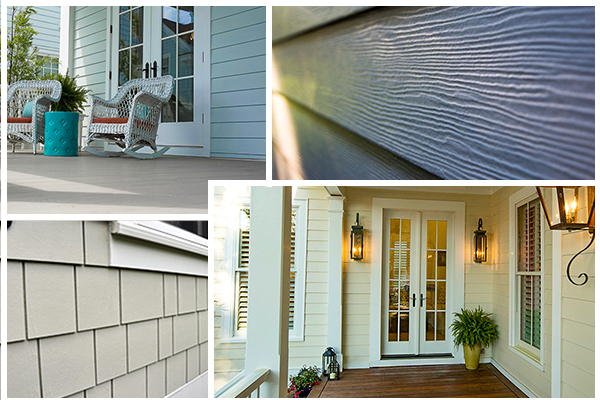 Brunswick Forest offers a lot of value for aspiring homeowners. The value in living here comes in many shapes and forms. From world class amenities to a vast amount of building options, Brunswick Forest has it all. It's not just quantity that makes Brunswick Forest such a great place to live. It's the sheer quality of the homes being built!
There are no less than 13 well-regarded builders here at Brunswick Forest. Each builder not only possesses a great variety of floor plan designs outfitted with luxurious options, but a level of build quality that is hard to match. One of the most popular building materials used here at Brunswick Forest is called Hardie Board.
Created by the James Hardie company, Hardie Board is a unique type of siding material that uses a cement fiber compound. The result creates a strong, attractive and long-lasting product. While Hardie Board looks like wood siding from the outside, and provides all the aesthetics of natural material, it's a synthetic compound offering the benefit of maintenance-free ownership. Due to its synthetic nature, Hardie Board is resistant to insects such as termites. Another advantage of Hardie Board is that it doesn't degrade over time as organic exteriors do. This material is also highly resistant to the elements, making each home constructed with this material a safe investment. Hardie Board can also be painted over to reflect one's unique tastes. Many models within Brunswick Forest are constructed with Hardie Board, offering aspiring homeowners all the looks of natural material while offering a strength and durability people can rely on.
Brunswick Forest has thousands of homes, and each home built is a testament to quality. With a proven track record that has stood the test of time, home models built with Hardie Board allow people to live worry free. If you'd like to learn more about models built with Hardie Board at Brunswick Forest, you can contact the sales team at: 866-832-1141 and 910-371-2434.