AREA PARKS HIGHLIGHT THE NATURAL BEAUTY OF COASTAL NORTH CAROLINA
October 2, 2015
Brunswick Forest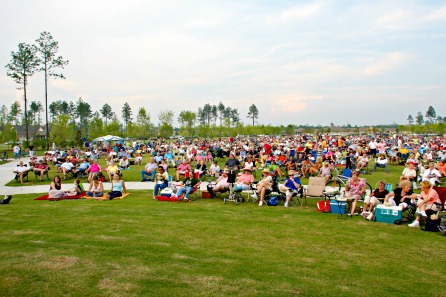 Residents of Brunswick Forest can count themselves lucky to have access to a number of fantastic community parks like Annsdale Park, Meadow Park, the Bark Park and the community's large, central natural area, complete with boardwalk trails and outdoor classroom. The local area surrounding Brunswick Forest is also full of great parks and green spaces that can be utilized year-round thanks to coastal North Carolina's mild climate.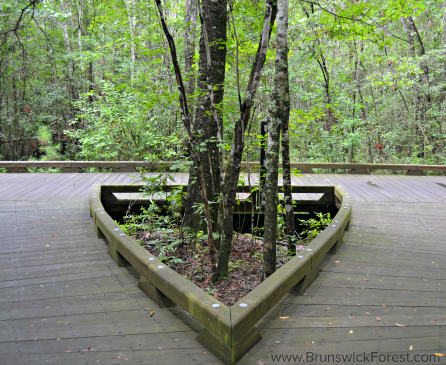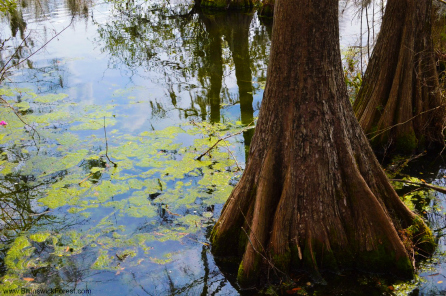 GREENFIELD LAKE PARK
Take a stroll around Greenfield Lake Park, one of Wilmington's oldest and largest parks. First developed in the 1730's, Greenfield Lake was originally used as a recreation destination and had diving boards for swimming, bathhouses, an event pavilion and an amusement park. The park has evolved over the years, and today offers visitors a quiet respite from bustling downtown life. The five-mile paved walkway that surrounds the lake provides unparalleled views of the beautiful lake, local wildlife and towering cypress trees.
CAPE FEAR MUSEUM PARK
Downtown Wilmington's Cape Fear Museum held a grand opening of its new outdoor park on Friday, September 25th. The new park offers interactive and hands-on exhibits that teach about how the region's land and water have shaped the area's history and impacted the natural landscape. This new urban park is part of a 2006 City of Wilmington Park Bond Referendum which set aside $35.5 million for new parks and greenspaces in the city, New Hanover County and the surrounding beach towns.
BRUNSWICK NATURE PARK
Brunswick Nature Park showcases coastal North Carolina's natural beauty with its network of hiking, horseback-riding and mountain-biking trails that span the park's 911 acres. Much of the park is undeveloped, so visitors have ample opportunity for viewing wildlife in their natural habitat. The park also has a scenic overlook for optimal viewing of Town Creek, the park's dock and boat launch.
WESTGATE NATURE PARK
Leland's Westgate Nature Park is located just a few miles from Brunswick Forest and is the town's newest green space. The park is planned to be built out in phases, with Phase I already complete, and Phase II scheduled to be finished in summer 2016. The completed park will have a 1.5 mile loop of paved pathways with wooden bridges over low-lying wetlands area in addition to the already-existing outdoor classroom pavilion, event lawn and children's jungle gym.
888.371.2434
www.BrunswickForest.com