A Lot to Be Thankful For
November 24, 2021
ISWebmaster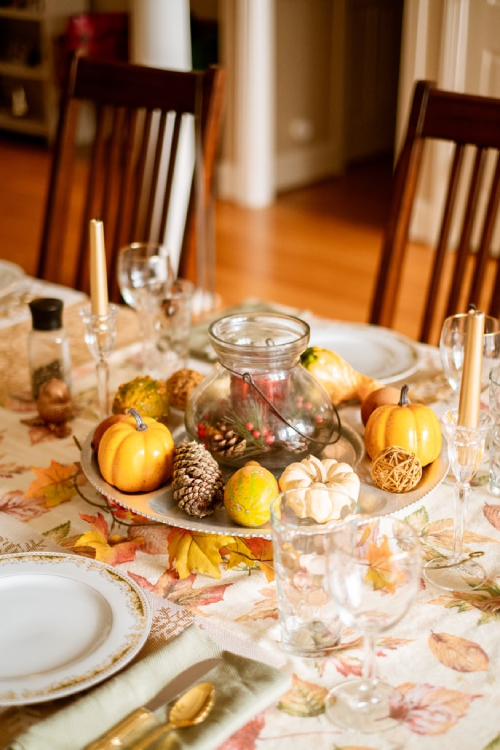 November is always seen as a month to stop and count your blessings. A time of reflection and thankfulness, followed by consuming large amounts of delicious foods. But even though this week might be focused on football, turkey, and cranberry sauce, Brunswick Forest wants to take a little time to convey our thankfulness towards you.
Why We're Thankful
When people come together as one in a community, something special takes shape. From craft fairs to club meets and holiday fundraisers, we couldn't be more fortunate to share our lives with all our residents.
The relationship we get to experience with each homeowner becomes more than professional. After hearing so many stories, getting to be so in tune with the personal lives of residents, and seeing them interact with the community daily, the bond becomes deeper. Case in point, Brunswick Forest wouldn't be where it is today, and would not have grown to where we are without your support. That alone is reason enough for all our team to be thankful.
"So far this year, over 300 new families have been welcomed to the Brunswick Forest community. It's a great honor to be trusted to guide people through their buying decision as they choose Brunswick Forest, and we are thankful for the opportunity," says Jerry Helms, Director of Sales at Brunswick Forest.
Watching You Grow
Throughout the years we've watched our residents work to cultivate something that goes far beyond just having fantastic amenities or an ideal location by the beach. Neighbors become lifelong friends that watch over one another, bond over daily routines, hold special events and help spread the word that Brunswick Forest is an exceptional place to live.
"We are grateful for the growth and development within our community and the surrounding area of Brunswick County and Wilmington. Progress continues for exciting additions of the new neighborhood of The Peninsula at Cape Fear National, the new amenity Reflections, and The Villages at Brunswick Forest continuing to grow. We have a lot to look forward to in 2022," Jerry continues.
"We are grateful to have a hardworking team that is passionate about helping people find the right home for them, and our preferred builders that continue to provide quality homes and exceptional service. We are thankful that our success this year allows us to continue doing what we love and affords us opportunities to give back to our community."
Our team can still remember when the first 100 residents who started moving into our neighborhoods, and it's amazing how everything has grown since those times. From a single sales trailer sitting on sand and pine fields to one of the most awarded master-planned communities in the Carolinas. None of this would ever be possible without the amazing residents who have made us what we are!
So, when you sit down to your family feast this year and pass around the turkey, or maybe just have a moment of thankfulness, know that our entire team at Brunswick Forest is thankful for YOU! May you have a healthy and Happy Thanksgiving holiday.