A House of Cheer: The Christmas House at Southport
December 16, 2020
ISWebmaster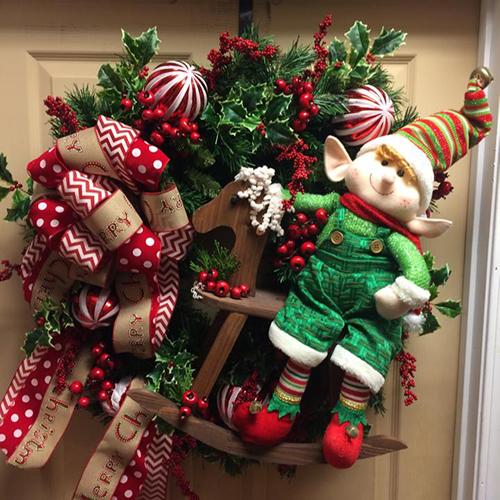 Located just minutes away from the homes here at Brunswick Forest lies the historic town of Southport. Named so because of its position just south of the Port of Wilmington, Southport is considered one of the top places to visit in Southeastern North Carolina. Known for being the port of calling for those looking to start their day trip to Bald Head Island, Southport is also located near Oak Island and Caswell Beach too. But during the Christmas season, Southport takes on a whole new identity. One of the locations that perfectly embodies that spirit, is without a doubt, the Christmas House.
Have you ever wanted to feel like you were in another version of Santa's workshop, or feel surrounded by classic holiday charm for the season? Then the Christmas House is a destination that deserves a spot on your bucket list this year. Started in 1997 by owner Ann Endres, the Christmas House is a lovely historic home that is focused on anything and everything to do with the holiday season. The home itself dates to 1885 and inside, visitors will find Christmas ornaments, decorations for sale and even an old-fashioned candy barrel to satisfy your sweet tooth. Ann's number-one desire when creating the Christmas House was sharing the spirit of Christmas Day all in one building with everyone in her community. Her plan seems to have worked, because ever since its inception in the late 90s, the house has attracted dozens of guests from the greater Wilmington area.
Due to its lively and festive decorations hanging outside year-round, it is impossible to walk past the Christmas House and not peek inside at least once. Regardless if you are just passing through Southport on a day trip, looking for special gifts or maybe want to buy a keepsake for the holidays, the Christmas House will truly get you into the holiday spirit. Best of all, once your shopping is done, you can spend the rest of the day in a historic port town that overlooks the mouth of the Cape Fear River.
Located at 104 W Moore St, Southport, NC 28461
Christmas House hours are 9:30 am -5:45 pm Monday through Sunday
The Christmas House is only a few minutes' drive away from us at Brunswick Forest, so it presents a great stop on your holiday tour if you are a resident or visitor. Be sure to stop by and get immersed in the holiday spirit!