A Great Time for a Coastal Discovery Tour!
November 13, 2020
ISWebmaster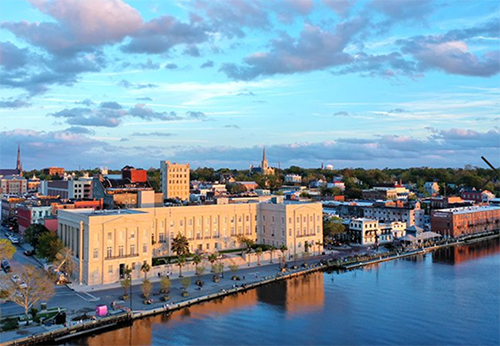 As the air begins to cool a little bit more here in Southeastern North Carolina, people's routine gradually begins to change. While the mild temperatures allow for Brunswick Forest residents to be Coastal By Nature® year-round, thoughts too begin to shift more towards the upcoming holiday season. As Thanksgiving and Christmas are in the minds of many, a neighborhood tour may have escaped your plans. But, now is the perfect time to think about a Coastal Discovery Tour at Brunswick Forest!
We are encouraging aspiring homeowners to make your community touring plans now before the end of the year hits.
What is a Coastal Discovery Tour exactly? It's a fun-filled weekend, experiencing the lifestyle of our residents. Strolling down the Riverwalk in historic downtown Wilmington, dining, shopping, visiting one of the seven local beaches, and exploring Brunswick Forest itself. Take part in enjoying our nearly 100 miles of dedicated walking and biking trails, golf at Cape Fear National, play a match on our pickleball courts, or shop at The Villages Town Center. A Coastal Discovery Tour is more than just getting you acquainted with the greater Wilmington area, it is about showing you what your life could be like living at Brunswick Forest.
One of our sales agents will be happy to chauffeur you around each neighborhood, showing you the wide variety offered here. With 10 building partners, we are certain you will find a residence that makes you shout, "This is where I want to live!" If you have any questions about amenities, points of interest and options for buying, our team is more than happy to guide you. When you visit during a Coastal Discovery Tour, you are our special guest and will be treated with the utmost care.
There is still plenty of time to book your Coastal Discovery Tour if you have not already. Sign up here, or feel free to contact our team at 833-497-1001. Let us show you what your life could be like.