For Kent Homes, Quality is Personal: Interview with Kayla Paladino
March 22, 2021
ISWebmaster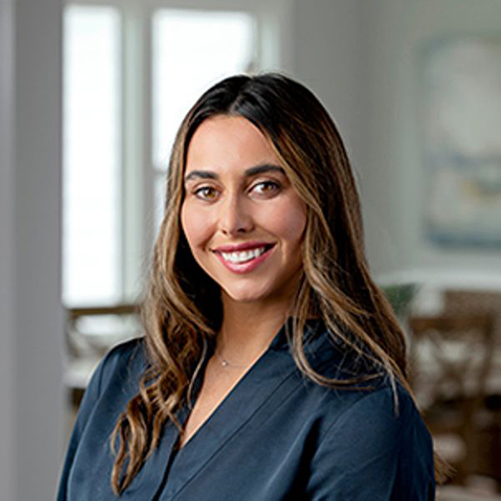 Kent Homes is a Guildmaster award-winning builder, and they have a relatively new sales associate, Kayla Paladino! We are very proud of our continued partner success with Kent Homes and are excited to share more about Kayla. Choosing Brunswick Forest and utilizing a builder such as Kent Homes is a guarantee to get you a quality home while having a great experience.
Originally born in the windy city of Chicago, Illinois, Kayla moved to sunny Wilmington, North Carolina when she was quite young and is now a full-fledged Wilmingtonian. "I am quite local to the Wilmington area. I went to Wrightsville Beach Elementary, can barely walk into a coffee shop without knowing two people," Kayla tells us.
Kayla's parents traveled all over the globe for three months to determine where they wanted to start their family, and they chose what Kayla feels is the best location possible, Wilmington, North Carolina. Now, many years later, Kayla works as a part of Kent Homes to help other aspiring homebuyers on the same path her parents experienced. That, of course, is finding their forever homes.
For Kayla though, it is not just the local Wilmington area she has a passion for. Kayla is really in sync with Kent Homes' mission of finding aspiring homebuyers the right home in a perfect community. "At Kent Homes, we are known for our customer-centric building experience. Since we are an exclusive, high-quality builder we only commit to starting 7-8 homes a month to ensure we provide the best customer experience and deliver high-quality homes to our clients. With Kent Homes, you are a name, not a number. Our primary focus is to deliver the best home-building experience in the industry," says Kayla. From detailed appointment selections with their section coordinators to bi-weekly meetings with project managers and quality control programs, Kent Homes is fully dedicated to the experience of the homebuyer. This is more than just being professional, for Kent Homes it is all about giving the buyer a real advantage.
Kayla also stands behind the quality of Kent Homes' projects and floor plans. "One of my favorite floor plans is our Pierre's Bay. I love the flexibility the floor plan offers. The home is an open floor plan with versatility. For example, we offer an optional study in place of one of the guest bedrooms, an executive kitchen package, optional sunrooms, and even an optional bonus room and fourth bedroom. Some of my favorite features of this home include a pocket office for a more private and personal workspace (whether it be to pay bills or simply keep clutter out of the kitchen), a coat and cubby by the homeowner's entry door, a walk-in pantry, 14′ high ceilings in the spa-like master bathroom." Such options and home furnishings help to make Kent Homes have a real stand-out presence wherever they build. And they certainly have done so in our community of Brunswick Forest.
Speaking of Brunswick Forest, Kayla feels the level of professionalism our agents provide potential new residents is incredible, "The team is always incredibly responsive and always willing to go above and beyond for their clients." Kayla also feels that she would recommend Brunswick Forest to any aspiring homeowner looking to relocate. "Brunswick Forest is a beautiful community with wonderful amenities, numerous walking and biking trails, and amazing residents. Not only does the community offer wonderful amenities that encourage an active, outdoor lifestyle, but Brunswick Forest is also in an incredible location near numerous pristine beaches, golf courses, grocery stores, restaurants, and coffee shops." For Kayla, when someone chooses Brunswick Forest, they do not have to pick between convenience in location and a great neighborhood. This is all seamlessly woven together, which she feels gives you the best of both worlds.
"People know how wonderful the Wilmington area is with all the surrounding beaches, our quaint downtown with many options for shopping and dining," Kayla states. "With a temperate climate that encourages an active lifestyle and low taxes, why would you want to live anywhere else?" Kayla commits herself to help you find your dream home here at Brunswick Forest, and with the Spring weather now officially here, it is the perfect time to make your dream a reality. For more about our community of Brunswick Forest, you can contact us at 833-497-1001. Take a Coastal Discovery Tour or RVSP for April's Coastal Home Showcase event.