WILMINGTON, NC FARMERS' MARKET
May 9, 2013
Brunswick Forest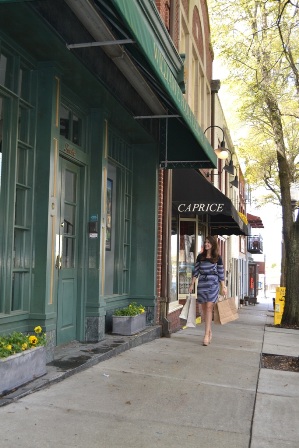 Find exactly what you have been looking for at the Wilmington, NC Riverfront Farmers' Market! Fresh locally grown produce, art, baked goods, live entertainment and much more can be found just a few miles away from Brunswick Forest! Stroll the cobbled stoned streets of North Water Street at the farmers market while also enjoying the peaceful Cape Fear River waterway that lies just behind.
Historic Downtown Wilmington offers many appealing attractions like eclectic fine dining, boutique shops, museums, art galleries, and now the annual Riverfront Farmers' Market held Saturday's March 30- December 21st, 8 am-1 pm. Stock up on all things local to the Wilmington, NC area and even pick up your favorite fresh cheeses and jams. The Riverfront Farmers' Market promotes local farmers, craftsmen, artists, and producers while also fostering community engagement and interaction among area residents…like those of Brunswick Forest!
The Riverfront Farmers' Market brings a unique offering to the Wilmington community. Pick up fresh fruits, berries, vegetables, jellies and jams, wine, art, crafts, meats, seafood, and much more all produced right here in coastal Wilmington, North Carolina! While perusing the market say "hello" to all of your Brunswick Forest friends and neighbors since it is located just 7 miles from the Brunswick Forest community making the trip quick and easy!