WILMINGTON CULTURAL SPOTLIGHT │ CUCALORUS
November 6, 2013
Brunswick Forest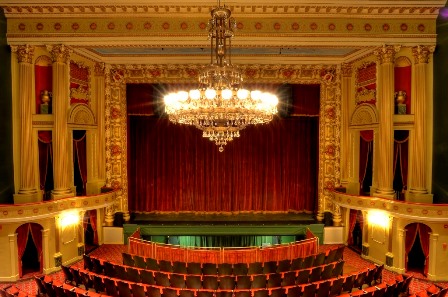 HOLLYWOOD EAST
The 19th annual Cucalorus film festival is back this year to bring you a fresh lineup of independent films! Cucalorus is a non-competitive film festival held each year in Historic Downtown Wilmington, NC, with screenings of films from around the world. Fondly referred to as Hollywood East, Wilmington is home to EUE Screen Gems Studios and has been the basis for many television shows and movie productions making it a hotspot for all things film and art.
Each November, Cucalorus brings over 100 films and a full weekend of diverse culture and art. Showings begin on Thursday, November 14th and wrap on Sunday, November 17th. Cucalorus is a top event among the Wilmington, NC arts community with all types of interesting films, making the list; everything from shorts to documentaries to dramas and more.
Films will be shown at several venues throughout the Downtown Wilmington area including, Jengo's Playhouse, City Stage, TheatreNOW, Ziggy's, and the well-known Thailian Hall.
Enjoy a one-of-a-kind film experience at this year's Cucalorus festival! Click here to learn more about how to get involved!