What's Up in Wilmington: Local August Happenings.
August 2, 2021
ISWebmaster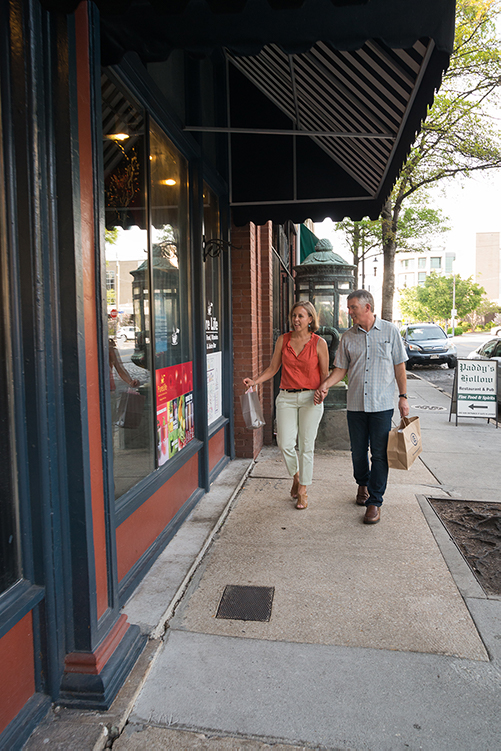 Beautiful summers are what Southeastern North Carolina is known for. With seven beaches close by, Brunswick Forest is used to seeing plenty of friendly faces. A lot is going on in and around greater Wilmington this time of year, and we've got the scoop on some events that you should consider enjoying! From farmers markets to live music, there's always fun waiting around every corner.
Wahine Surf Classic:
A classic summertime tradition here in coastal Carolina, the Wahine Surf Classic will pit female surfers of all ages against one another in a huge competition. Locals and visitors alike come from miles around to watch these talented locals go at it and compete for the top prize. Divisions for the competition will include Pro Short and Longboard, and Amateur Short and Longboard. Always a crowd-pleaser, the competition will take place August 15th and through the 16th on the South End of Wrightsville Beach. If you're into seeing what the local surfing scene is about in Wilmington, this is the event to see it firsthand.
Lumina Daze:
This special event will be taking place on August 30th from 6-9 pm, allows you to recreate one of the Wilmington area's oldest traditions, ballroom dancing. Once upon a time, the area of Wrightsville Beach was known for its popular ballrooms, where couples would engage in dances such as shagging. Back when big band music ruled the night scene, local landmarks like "The Lumina Pavilion" were a place for everyone to get together and dance the night away. This event will be the perfect way to relive a bit of that history in the present day. The event will be held in the ballroom of the Blockade Runner Hotel in Wrightsville Beach. There will be a cash bar, silent auction, purchasable food, and incredible live music from the Wilmington Big Band, The Imitations, and the South Hammocks Bluegrass Band. It's $45 for admittance, and well worth your time. It's the perfect way to close out summer on the beach!
Kure Beach Market:
Farmers Markets and craft booths are a great way to immerse yourself in the local culture of where you live. If the market is open-air in a great location, that makes it even better! The Kure Beach Market combines the excitement of eclectic shopping with seaside charm in one of Southeastern North Carolina's quaintest coastal towns. Taking place every Tuesday until August 25th, this market is filled with local vendors of every kind. Whether you're looking to gift someone something special or something tasty for the pantry, this market is the perfect spot. For safety purposes, the layout of the market will be a little different this year. Vendors will be spaced out a bit more than usual, and social distancing will be maintained. The Wilmington, Leland, and Brunswick County areas are well known for their artistic communities. Woodworkers, ceramic workers, painters, and many different types of artists work hard to display their crafts all over town. The Kure Beach Market is a great way to keep your money local while having a great time buying crafted items.
Here are a few more local happenings going on this August. You can view them at wilmingtonncmagazine.com and whatsonwilmington.com for more details:
Boogie in the Park Concert Series – Until October 4th
Turtle Talks Pleasure Island Sea Turtle Project – Until August 24th
Jazz at Bellamy Mansion – Until August 13th
Fort Fisher Summer Concert Series – Second and fourth Fridays of the week until August 28th