Valentine's Day Events <3
February 12, 2019
ISWebmaster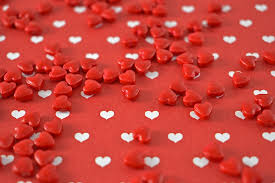 Valentine's day is right around the corner! What better way to spread the love than to treat your sweetheart to something special? Be it an evening full of laughs, a romantic dinner, or spending time together at a show. Our centralized location here at Brunswick Forest is the perfect starting point for any Valentine's adventure.
Love can be a comedic roller coaster at times! Nobody knows that better than "Couples Un-Therapy" headliners, Vinny Mark and Jodi Weiner. That's why they'll be presenting one doozy of a show called My Funny Valentine. This event takes place at the Leland Cultural Arts Center on February 14th at 7 pm. Performing a routine that focuses on love, life and happiness, Vinny and Jodi are sure to have you and your sweetheart in stiches all evening.
Hop your way through the night with an evening filled with dance and romance. Carl Newton's Review is all  you need to light that passionate flame for the Valentine Sock Hop at the Leland Cultural Arts Center. Specializing in the smooth sounds of Funk, Soul, Motown, Rhythm, Blues, and Old School, Carl Newton will have you and that special someone grooving all night long. The event will take place on February 15th from 7-9 pm.
Spread some love where it counts with the Valentine to Young Artists Fundraiser! The fundraiser will take place on February 14th at 7 pm at Beckwith Recital Hall on the UNCW campus. The event will feature a silent auction followed by an evening of music. Proceeds for the event will support student scholarships to the Community Music Academy summer camp. Give back to the local musicians in our community, and have an evening filled with entertainment.
Spend the day strolling through historic Bellamy Mansion Museum in Downtown Wilmington and experience an incredible exhibit of two phenomenal artists. Oil and Water: Works by Laura Smith and Patricia Barrow will feature some of the best oil styled pieces in the area. As a bonus to perusing this fine gallery, you'll be doing so in one of the most famous antebellum era homes on the East coast. Such a charming atmosphere will be a perfect Valentine's treat for any art aficionado. The gallery will be held from now until March 17th.
Brunswick Forest is happy to share the love with you this upcoming Valentine's week! There's no shortage of events to make a day with your sweetheart one to remember. For all upcoming events, be sure to check out the events calendar at  http://www.whatsonwilmington.com/calendar.php.