Supply and Demand: The Housing Market is Booming!
March 5, 2021
ISWebmaster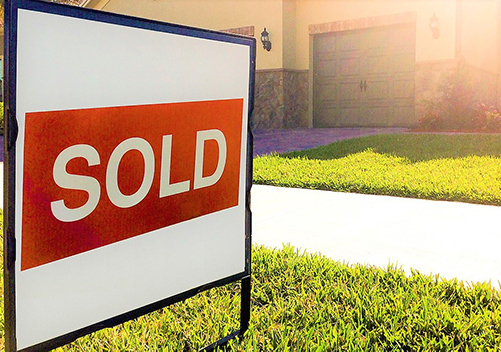 Though the past year has undeniably changed how the real estate industry works, you would be surprised to know just how desirable buying a new home is right now! Aspiring homeowners are scrambling to get out of condensed cities and colder environments for something milder, greener, and more laid back. According to sources such as NoradaRealEstate.com, 2020 was a record-breaking year from a homebuying perspective. 2021 is looking to continue that trend!
Simply put, if a product is desirable enough and the conditions are favorable, then people will buy. The real estate industry is no different, as you constantly must watch as trends can go up and down depending on the year. While the COVID pandemic has put a lot of things on hold, aspiring homebuyers have been finding themselves with more to spend and an industry boosted by low-interest rates. As people have started craving a different kind of lifestyle in a less population-dense area, we have seen an increased exodus from places such as the Northeast, to places like Brunswick Forest and Wilmington, North Carolina.
Residential real estate has been especially resilient despite these times, and now thousands of people are looking to ride the wave that started in 2020. According to NoradaRealEstate.com, 5.64 million homes were sold last year. Home values have been up to over $20,000 from the previous year as well, meaning that you can sell your home for more too! Existing home sales have been the highest experts have seen in 13 years, so this is the time to make a move if you have been putting it off until now. Even younger generations, such as those in their early to late 30s, are making up at least 35% of the market share. This brings more competition to the home building industry as there are more people looking to relocate than just retirees or empty nesters. Everyone wants a slice of the real estate pie while interest rates are low. The result of all this is that more listings are expected to be bought as we head deeper into the Spring season.
In 2021 the pace of new home construction has also increased by at least 20%. More homes are being bought at a rate quicker than companies can even build them. The question now is not if you will like what you see when you're here, but rather, will it still be available if you wait? This means in your case it is more important than ever to make plans for your relocation effort and finding that dream community you have been wanting.
There is a reason why the greater Wilmington area has been rated as the top area for inbound movers in the country right now, and the home market is contributing to that. Brunswick Forest has already welcomed thousands of resident's homes throughout the years, and now it is your turn. If you are still not sure if our lifestyle is right for you, then you are welcome to come and experience our home selection and community for yourself via our Coastal Discovery Tour! Contact our team or ask about Brunswick Forest's upcoming Coastal Showcase Weekends 833-497-1001