SUMMER CONCERT WRAP UP!
August 8, 2013
Brunswick Forest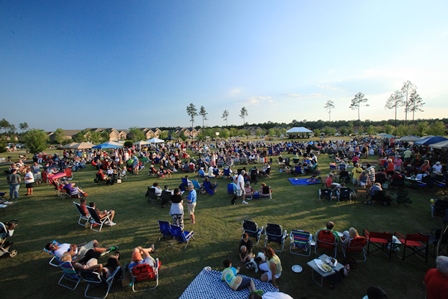 The time has come once again for our Summer Concert Series finale! Our Summer Concert Series continues to be a hit with Brunswick Forest residents, friends from the Greater Leland area and guests all gathering at Annsdale Park to boogie the night away!
The last gig rounding out our Summer Concert Series is 360 Degrees! This funky party band is the perfect act to end this season on a high note! Join us for the last concert of this summer on Saturday August 10th from 6-9 pm at Annsdale Park in Brunswick Forest!
Don't miss out…bring your chairs, picnic blankets and dancing shoes!
Check out photos from our past summer concerts here!
For more information, please call 888.371.2434.
www.Brunswickforest.com