STATEMENT LIGHT FIXTURES SHINE IN BRUNSWICK FOREST HOMES
April 19, 2015
Brunswick Forest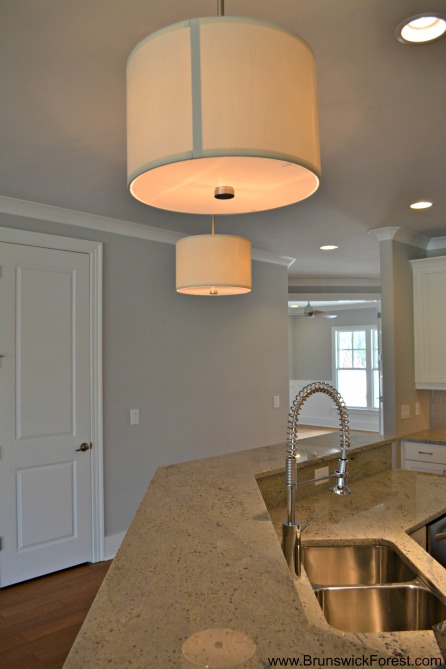 Unique and bold light fixtures are a new trend that can be seen in designer homes all over the world and in the beautiful master-planned community of Brunswick Forest. Our homes are built by a team of quality builders who offer modern, impeccably-designed floorplans that include gorgeous design features like statement lighting.
KITCHEN ISLAND PENDANTS
Our modern, bright kitchens are perfectly lit with a combination of recessed lighting and bold pendants over our large, functional kitchen islands.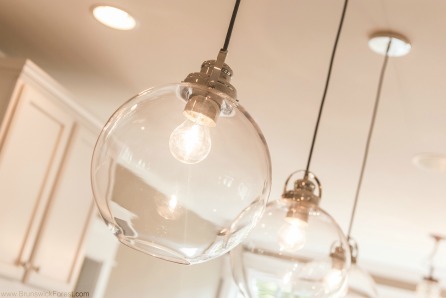 DINING ROOM CHANDELIERS
Entertain your dinner guests in sophistication in style with our gorgeous dining room chandeliers.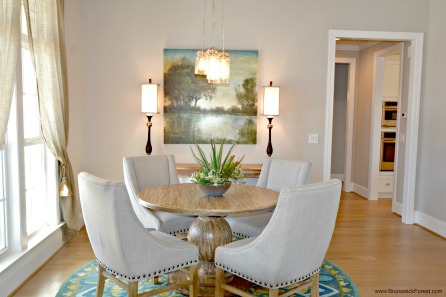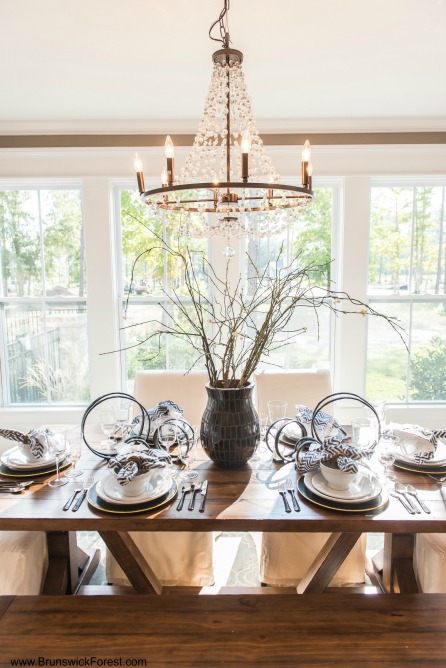 MASTER BATHROOM CHANDELIERS
Today's master bathroom mimics a spa retreat with spacious soaking tubs highlighted by beautiful sconces and elegant chandeliers.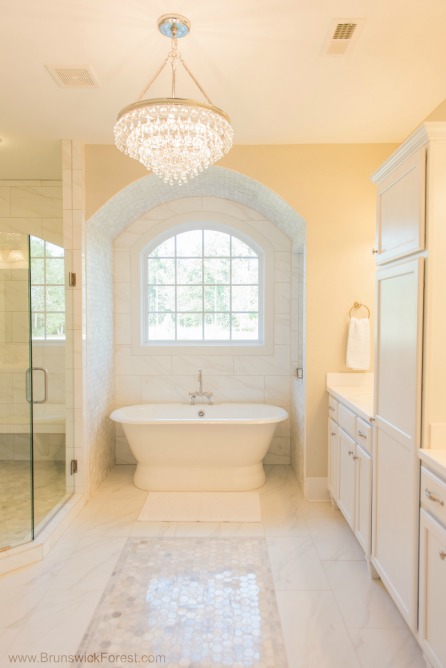 Join the Brunswick Forest lifestyle today and design the home of your dreams!
888.371.2434
www.BrunswickForest.com