ENJOY NEARBY AREA WATERWAYS AT BRUNSWICK FOREST
November 30, 2014
Brunswick Forest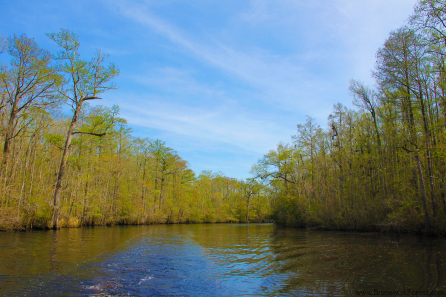 Brunswick Forest's prime location in a natural, wooded setting, but still close to the coast, is the perfect place to settle down in to the home of your dreams. Coastal North Carolina is well-known not only for its beautiful area beaches, but also for its gorgeous natural waterways like Town Creek, the Intracoastal Waterway, and the Cape Fear River.
TOWN CREEK
The beautiful blackwater stream of Town Creek begins on the eastern edge of the Green Swamp and flows southeast through Brunswick Forest and past the River Club, before it empties in to the Cape Fear River. 6,000 acres of wildlife habitat and wetlands along the creek are protected by the Coastal Land Trust.
INTRACOASTAL WATERWAY
The Intracoastal Waterway is a 3,000-mile inland waterway that runs along the Atlantic and Gulf coasts. The waterway consists of natural inlets, saltwater rivers, bays and sounds and includes the Chesapeake Bay, the East River, and the Long Island Sound among many other well-known bodies of water. In the Wilmington area, the Intracoastal Waterway is not only one of the area's most picturesque features, it is also a great place for boating, fishing, kayaking and stand-up paddleboarding.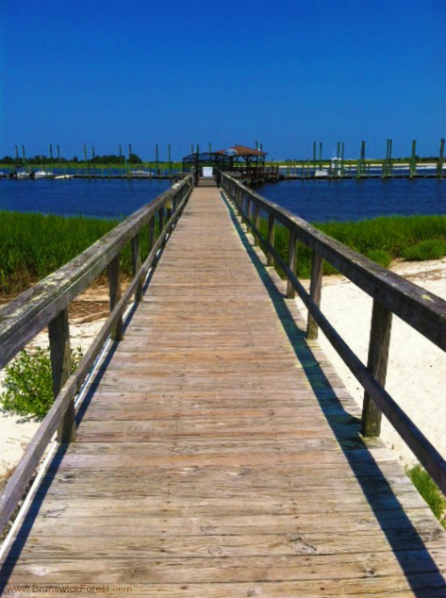 CAPE FEAR RIVER
The 202-mile long Cape Fear River originates near the county line between Lee and Chatham Counties in central North Carolina. This blackriver widens into an estuary as it nears the Atlantic Ocean near Wilmington and Brunswick County. The river has a rich history, having played an important role for settlers to the area, for trade and commerce, and was a very important route for Blockade Runners during the Civil War. Today, the Cape Fear River serves as a route for cargo ships headed to the Port of Wilmington.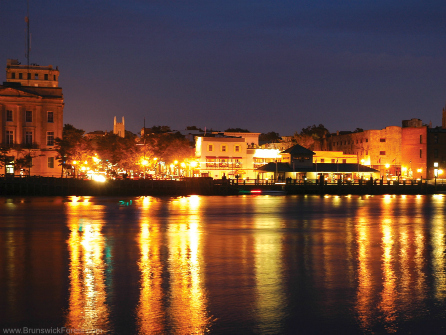 888.371.2434
www.BrunswickForest.com