Serving Up Team Spirit! Brunswick Forest Men's Tennis League Set for NC Tournament
June 2, 2021
ISWebmaster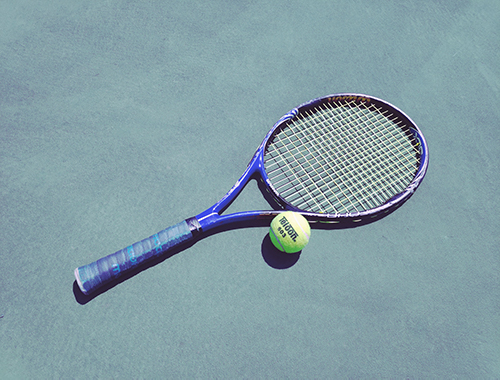 Many residents at Brunswick Forest would tell you that pickleball is the king when it comes to fun outdoor activities. While pickleball is a fun and enjoyable activity, there's a lot to be said about tennis as well. Tom Melcher, a resident here at Brunswick Forest, just helped bring a local men's tennis team to the state tournament!
Tom is no stranger to traveling. He's lived all over the world including Paris, France, and the French Riviera. Originally from Detroit, Michigan, Tom ended up settling down in Maryland for 19 years. After a while, he was inspired to move a bit further South after vacationing in Topsail Beach, North Carolina. "Once I had the opportunity to vacation in Topsail, I decided that this area is where I wanted to retire," Tom says. He's looked at different places but he found the Tar Heel State to be the most appealing. "I wanted to look for a smaller area with lots of conveniences. At the time I was playing a lot of golf too. Wilmington had what I wanted. I like it here."
Tom has been living at Brunswick Forest for 8 and a half years. In his time here, he has found a soft spot for the game of tennis. "Brunswick Forest has a large pickleball community, and a lot of people usually start with that and then migrate over to tennis," he tells us. Tom loves the energy that tennis provides. He enjoys the skill it takes to plan a shot and then develop that technique over time. "There's a lot you have to factor in when you play tennis, like wind, rain, heat, and the position of the sun." Tom enjoys deciding what swing to use for a shot, running up and down the court, and serving the ball.
Tom has found other like-minded individuals to form a team along with him, designed for men who are aged 55 years and older. "All my teammates live in Brunswick Forest, and most of us are kind of new to tennis." As one of the team's co-captains, Tom has been playing tennis seriously for only six years, but he's had great success in doing so. Tom and his friend Karl Kemper are both co-captains.
After lots of practice, the team decided to dedicate themselves to competing in the regional championships. "This year we had six other teams in the league with five competing. Two teams had already been fighting for the first-place spot all season long." May was when the local tournaments began reaching a climax. "To advance you need to hold a specific number of courts and win your game-winning matches. We beat one team in a tiebreaker, and the other team lost their match. This bumped us into the lead." Out of the 45 courts that you need to win, Tom's team won more than 30. That's incredible considering how long the other teams had been competing.
Because of their amazing win, Tom and his teammates are automatically qualified for the state tournament. This event will last from June fourth through the sixth. Here, all the teams that won their individual leagues in North Carolina will compete for a chance to go to the nationals!
"We're sort of representing the Wilmington area in a way! When we first started, we were middle of the pack. But we practiced and built up a strong team from there." He describes the experience, for most of them, as being a once in a lifetime opportunity. "We're tremendously excited," Tom concludes.