Refer a Friend to Brunswick Forest!
December 22, 2021
ISWebmaster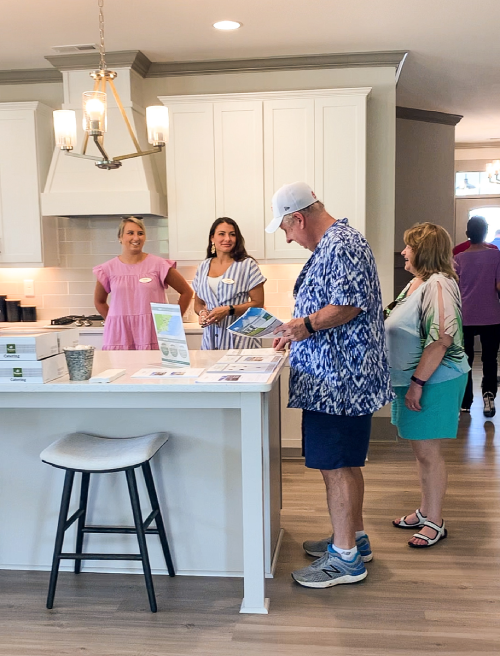 Brunswick Forest is a thriving community that has grown tremendously since its inception. However, we still have plenty of room to welcome new residents into our family. There's a way for distant friends to become your new neighbors with our Refer a Friend system!
Why Refer a Friend?
Relatives, friends, and family will often come to visit residents here at Brunswick Forest from out of town and become captivated by the area. If you know someone considering relocation to the Southeast and you're looking to give them a hand, our Refer a Friend program is the way to go!
 How Does it Work?
This is an easy way for an existing resident to give someone the opportunity to become a Brunswick Forest resident themselves. Here's how it works: You can find our Refer a Friend form on our website, where you will fill out a series of questions about you and your referral. Details are simple and include basic information like name, email, address, city, state, zip code, and a reachable phone number. For your friend, you will have a box to include additional details and comments about them if you so desire. This can include why they are being referred, and how they would be a great match for Brunswick Forest.
What's In it for Your Friends?
Once your friends are signed up, they will be able to make their coastal dreams come true by receiving a Coastal Discovery Tour of their very own. It's a three-day, two-night VIP trip to our community and all the experiences that come with it. Your referred friends will also get a hotel accommodation for two, a special tour around our neighborhoods, and a pass that makes them "owners for a day". The owner for a day experience gives them access to all our wonderful amenities! Your special guests will also get to choose two of three enjoyable activities including golf at Cape Fear National, a Cape Fear River cruise, or a horse-drawn carriage. It's a special chance to find if our community is the right fit for them, and they get to experience greater Wilmington.

Come and Visit
If you love Brunswick Forest, then there's no better gift to give than a coastal lifestyle here in Southeastern North Carolina. If there's someone in your life that deserves to experience Brunswick Forest as you have or might be looking to relocate, then consider using the Refer a Friend program. You can contact our team at 833-497-1001.