Personalized Attention That Kent Be Beat: Kate DaSilva Speaks!
June 22, 2020
ISWebmaster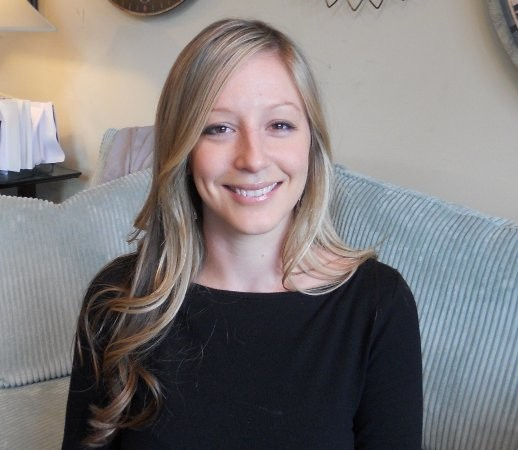 Recognized among North America's Top Customer Service Leaders within the Residential Construction Industry for the ninth year in a row, Kent Homes constantly proves why they are a Brunswick Forest building partner. Reliability, guild level quality, and a very personalized customer experience are all part of why aspiring homeowners value working with the team at Kent Homes. Builder representative, Kate DaSilva gives an insider perspective on what benefits are offered by working with Kent Homes.
Originally from South Carolina, Kate became used to moving around frequently due to her father's job. She lived in New York for 10 years and even ended up living as far out as Bermuda for six years too! After studying Architectural Drafting, "In 2009 I decided to leave New York to get back down South, as I am a Southern girl at heart. I picked Wilmington because it was quaint and Cape Fear Community College had the interior design program that I completed in 2012," Kate tells us. "I've been in Wilmington for the past 11 years and absolutely love this city," she exclaims. Kate has been with the team at Kent Homes since 2015, and now lives in Ogden with her husband and one-year old son.
Kate feels that amongst all the companies she has worked with, Kent Homes is special because they value the voice of each employee. Each team member contributes to refining their business model with the same end goal, providing the client with a superior experience. "Kent Homes wants to make sure that not only are we hiring people that are motivated, but people that will bring positive attitudes to everyone they deal with. We are incredibly honored to be a part of guild quality, an industry leading third party surveyor," says Kate. As one of the highest awarded builders in the country, Kent Homes puts customer care and quality of product above all else. "We constantly remind ourselves that even though we do this every day, our clients are entrusting us with one of the biggest investments they will ever make in their entire lives, financially and emotionally. We get that and try to meet our clients on every level."
Regarding the real estate team at Brunswick Forest, Kent Homes enjoys working with them often. "Their agents are incredibly easy to work with. Everyone is accessible and friendly. It's easy to work together to help navigate each client," declares Kate. Each agent has their own niche, we strive to complement them and how they handle each client so that we can offer the best experience for everyone.
If you are looking to see some of Kent Homes' fine work, then you do not have to look any further than The Lakes neighborhood at Brunswick Forest. Currently, Kent Homes is building in their own exclusive section called "North Lake." There are 40 home sites in this section, with 19 of these already being accounted for. In other words, The Lakes North is quickly filling up. "These homes have a tropical West Indies style to them, with palm trees, wood stained garage doors, wood stained front doors and Bahama style shutters. Its really beautiful and unique, you feel like you're on vacation all the time," Kate says. Buyers can purchase a home-land package since Kent owns the land, simplifying the building process even further.
Kate concludes by stating, "I love going to work every day. I consider myself lucky to live in such an incredible place. We have access to gorgeous beaches, amazing food, and a really great climate year-round." If you feel interested in learning more about Kent Homes, North Lake or any of Brunswick Forest's 11 building partners, contact the real estate team at: 855.983.9579 You can also tour some of the homes Kent Homes has built by visiting the virtual Homes To Tour video playlist.