Kent Homes at Brunswick Forest's: The Lakes
March 18, 2019
ISWebmaster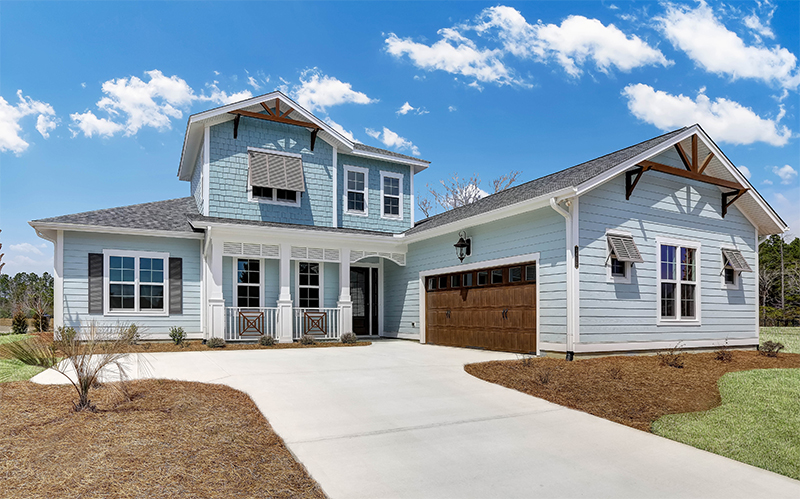 Brunswick Forest knows that residing by the water is part of what makes our master planned community so attractive. Residents here don't always have to visit our local ocean beaches to enjoy the water. There's plenty of water formations right in your own back yard. The Lakes at Brunswick Forest provides a balance of nature and style, fit for any aspiring homeowner. The Lakes is a luxurious enclave complemented with water and nestled in the southeast's most desirable planned community, Brunswick Forest.
Named for three lakes that anchor the neighborhood, The Lakes offers pristine water and natural views. This attractive neighborhood is an exclusive development built by Kent Homes. Kent Homes is a prominent builder here at Brunswick Forest and has been building incredible homes since 1989. VP of Sales and Marketing Ashley Kent states "the purpose of Kent Homes is to provide an overall positive building experience, by handling all aspects under one roof." Kent homes will apply all their knowledge and navigate the building process for a stress-free building experience. Kent Homes is all about promoting a trusting atmosphere for the client. When customers choose a home built by Kent Homes, they rest easy knowing they will be treated fairly. The Kent Homes building process is transparent, offering new homeowners' value at a fair price. This is what makes Kent Homes "a smarter way to a luxury home."
The Lakes at Brunswick Forest is a perfect showcase for the quality homes Kent Homes has to offer. The neighborhood is surrounded by magnificent water features and breathtaking views. North Lake features West Indies-inspired architecture, giving those homes an open and airy feeling. Spacious patios and screened loggias take full advantage of the mild weather and lovely views. The alluring natural landscapes will be complemented with breathtaking curb appeal.
Plan to visit the Lakes at Brunswick Forest and be sure to tour the wonderful homes that are available. Kent Homes has several models to choose from including The Cruz Bay, The Cooper's Bay, The Carot Bay, The Mango Bay and the Amelia Bay. The models contain thoughtfully planned finishes with a variety of open floor plans. These homes all deliver great value and a high level of quality with prices starting in the $400's.