Peace and Quiet: Low Noise Levels at Brunswick Forest
August 21, 2020
ISWebmaster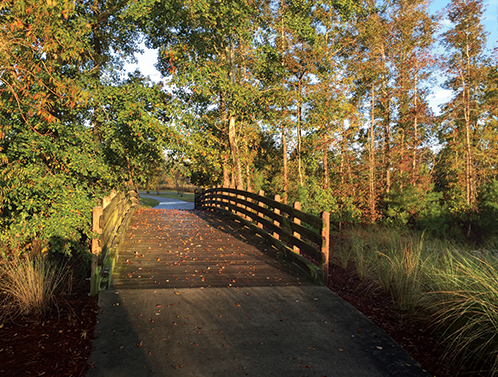 Ah, the sweet sound of silence! It should not just be about variety of home styles or amenities that make a master-planned community great. It is about the right standards and quality of life in total harmony with one another, located in a paradisiacal environment. A community that is low on external noise allows residents to be distracted less by the bustle of growing townships and focus on the natural environment around them.
Brunswick County in Southeastern North Carolina, particularly the town of Leland just outside of Brunswick Forest, has grown rapidly in the past few years. The neighborhoods of Brunswick Forest however are nestled further back from populated streets. This means that residents get a perfect blend of easy access to Leland and Wilmington, without sacrificing a peaceful lifestyle.
As early as 2015, Brunswick County in North Carolina has issued what is known as a "noise ordinance" which indicates what kind of sounds are considered unacceptable, and the sort of fines that can go with them if decibel levels are exceeded. These sounds include: Radios, TVs, loudspeakers, excessive yelling, and parties with audible noise. These sources must not be clearly audible 50 feet away, or 200 feet in the case of vehicles with excessive exhaust noise. Often these excessive noises are forbidden between the hours of 11pm and 7am. So, when you need quiet hours at Brunswick Forest, you will rest easy knowing that the county enforces a policy of noise cancellation.
One of the most overlooked details regarding looking for a new place to live or rent, is the noise level. Though it is near busy areas on both sides of the Cape Fear River and centralized in location, Brunswick Forest still has a low noise rating. Official levels of noise in a residential area are known as "noise heat" and are rated from areas of low decibels to high levels. Many noise maps make use of color coding that mark any high levels of disruptive noise, with green areas indicating low levels and red or blue indicating a very cacophonous area. Brunswick Forest is nestled in a pocket of low to moderate noise, meaning more time to enjoy the green areas and secluded nature of the community.
One of the biggest reasons that prospective residents find themselves moving to Brunswick Forest is for the secluded feeling of the neighborhoods while still retaining access to modern necessities. Brunswick Forest is a paradise retreat where you can spend the rest of your life in solitude and embracing your Coastal By Nature® lifestyle. To learn more about how you could make Brunswick Forest your forever home, stop by for a Coastal Discovery Tour, visit during a Coastal Showcase Weekend, or contact the real estate team at: 855.983.9579