Inside Look: Osprey Landing
April 12, 2023
ISWebmaster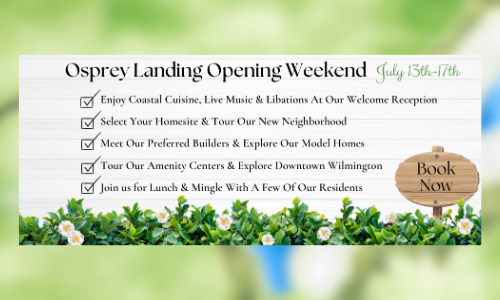 An exclusive new neighborhood in Brunswick Forest surrounded by views of water and nature, Osprey Landing is the chance you've been waiting for to start your life anew on the coast. But as with all fresh starts, sometimes it's a little hard to take that first step when you can't yet imagine exactly what it will be like. 
Fortunately, with our Event Weekend and Coastal Home Showcase July 13-16 at Osprey Landing, you don't have to imagine, you can know.
Step into Your New Life
Our Coastal Home Showcase allows you to experience your homesite first hand. Step into Osprey Landing's intimate community of 88 homesites and take in your surroundings. From the silky blooms of magnolia trees to the lilting scent of honeysuckle and trumpet vines, these are the beautiful sights and smells of your new coastal home.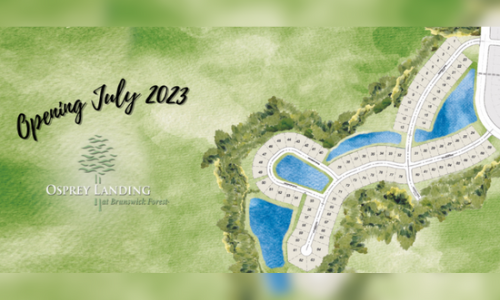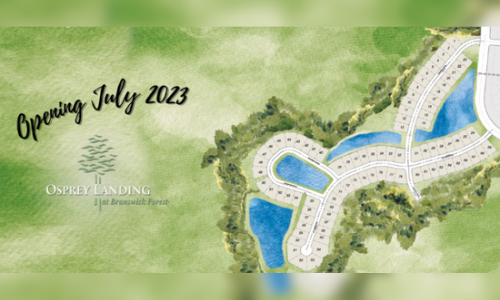 Tour Model Homes
With our VIP Community Tour, you can take a self-guided tour of our model homes and explore the luxurious features in your future: front porches, gourmet kitchens, spacious master suites, and outdoor living spaces. Meet with our masters builders whose wide range of expert designs are tailored to your preferences and personal style. 
A Taste of Active Coastal Life
Osprey Landing provides access to Brunswick Forest's award winning amenities and enough activities to keep you busy all year round. With our Owner-for-the-Day Pass, you can enjoy Brunswick Forest's dynamic array of amenities and a community of involved, active adults. Try out a yoga class at one of our three Fitness & Wellness centers or wend your way through our network of more than 100 miles of paved and unpaved walking and biking trails. 

Explore the Region
Our residents say the best thing about Brunswick Forest life is that the lifestyle extends well beyond the community's borders and into one of the most desirable regions on the East Coast. 
Our Coastal Discovery Tour package allows you to sample our lifestyle beyond the borders of the community. Explore Wilmington's Victorian downtown, just ten minutes from Osprey Landing, and enjoy a stay for two in a hotel in the historic district. Enjoy a carriage ride on us and a scenic river cruise along the Cape Fear River waterfront. And don't forget to catch a stunning sunset at one of our nearby beach towns.
Reserve Your Spot 
We're planning an exciting schedule for you to enjoy during our Coastal Homes Showcase, filled with fun events, fantastic meals, exciting activities, and even a bit of downtime.
To secure your reservation and sign up for our Coastal Discovery package, give us a call at 833-497-1001 or sign up online.