October Club Fair at Brunswick Forest: We Have a Club for That
September 29, 2021
ISWebmaster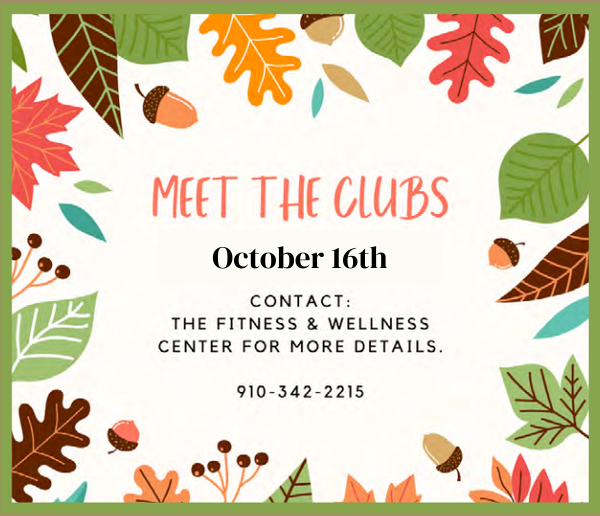 What's better than having a master-planned community that supports your interests and hobbies? How about sharing it with other like-minded individuals? Then Brunswick Forest has a real treat in store for you this October. We're holding a special "Meet the Clubs" discovery fair over at our Fitness and Wellness Center, and you're invited!
Taking place on October 9th, "Meet the Clubs" will be held during our October Coastal Homes Showcase. In addition to seeing where their possible dream home might be, aspiring residents and current landowners alike will be able to stop by and meet a whole bunch of groups dedicated to their hobbies. Some clubs involve writing, others involve playing card games like Bridge or Poker, but this event will be a great opportunity to have all your choices in one place. Just like there's no better way to hear about living in Brunswick Forest than from an actual resident, you won't find a better place to connect with someone who has the same interests as you do.
Even if it's just to meet and make new friends after a recent move to Southeastern North Carolina, you're going to find a lot you like about this event. It's fantastic if you've always wanted to try a new activity to add to your active lifestyle portfolio. The clubs and groups available at Brunswick Forest will be set up in a meet and greet outside of the Brunswick Forest Fitness and Wellness Center, allowing you to move quickly around each booth. You'll get the chance to share your experiences with others who share your recreational passions, talk to group members, and sign up to join the fun for yourself.
From physical activities to spiritual groups and everything in between, this is something that you don't want to miss out on. Be sure to stop by and have fun learning about how you can take your enrichment to the next level! This event will take place from 10:30am – 12pm, and will be open to Brunswick Forest residents and showcase weekend guests. Here are just a few resident-sponsored activities that we have at Brunswick Forest:
Writers
Line Dancing
Mahjong
Bridge and Poker
Pinochle
Birdwatching
Automotive Enthusiasts
Kayaking and Canoeing
Knitting
For further questions about this upcoming exposition, you can contact the Fitness & Wellness Center at 910-342-2215.