NORTH CAROLINA'S GROWING WINE INDUSTRY
February 3, 2015
Brunswick Forest
With the decline in demand for tobacco, many of North Carolina's tobacco farmers are looking to a new cash crop that is quickly becoming popular in the state: wine grapes. Just a few years ago, North Carolina had only a handful of wineries, but now the state has more than 150, with more being added all the time.
YADKIN VALLEY
There are wineries located throughout the state of North Carolina, however the bulk of the state's grapes are grown in the Yadkin Valley, located in the foothills of the Blue Ridge Mountains. Here, climate conditions are just right for producing many standard varieties of grapes for winemaking such as chardonnay, cabernet sauvignon and viognier among many others.
GRAPES IN SOUTHEASTERN NORTH CAROLINA
In coastal, southeastern North Carolina, the native grapes that grow particularly well are the muscadine and scuppernong grapes. Duplin Winery, located just a short drive from Brunswick Forest, specializes in producing award-winning sweet wines using these particular grape varietals.
SILVER COAST WINERY
Silver Coast Winery is located just a few miles from Brunswick Forest in beautiful Ocean Isle Beach. Silver Coast uses primarily North Carolina-grown grapes to produce its award-winning European style wines. Veteran winemaker, Dana Keeler, uses his decades of experience honed in New York's Finger Lakes wine region to produce some delicious and delicate dry table wines. Silver Coast also has a tasting room located in downtown Southport, North Carolina.
Interested in wines? Try Brunswick Forest's monthly Uncorked Wine Education Dinners!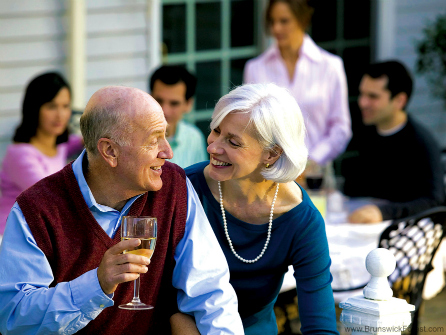 888.371.2434
www.BrunswickForest.com