NEW NIGHTLIFE OFFERINGS IN AND AROUND BRUNSWICK FOREST
November 20, 2015
Brunswick Forest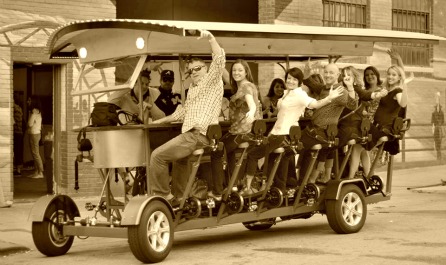 Just a short ride from Brunswick Forest is the bustling nightlife of historic downtown Wilmington with its many bars, restaurants and live theater venues. Wilmington also recently saw the addition of a new nightlife offering with the recent opening of the Trolley Pub.
TROLLEY PUB TOURS
The Trolley Pub is a pub-crawling trolley that is powered by bicycle pedals operated by the trolley's passengers. The Trolley pub can accommodate up to 14 passengers and offers tours of restaurants and bars, with the most popular tour being their pub crawl. Custom-designed tours are available for you and your guests, and the trolley pub can be rented for groups and special events.
AREA NIGHTLIFE
The Wilmington area boasts plenty of activities and things to! The area is well-known for its live theater offerings and recently celebrated the opening of a brand new large capacity performing arts center at Cape Fear Community College in downtown Wilmington. Here residents can enjoy Broadway touring productions as well as symphony performances, concerts and more. If live music and theater are not your thing, the area also has a comedy club featuring nationally-touring comics as well as many acclaimed restaurants and bars.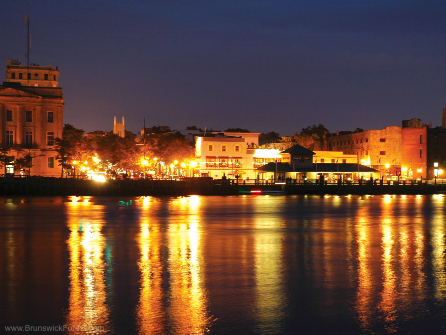 NEW AT BRUNSWICK FOREST
The Forest restaurant, located in the clubhouse at Cape Fear National at Brunswick Forest, now offers beer tasting nights. This new event night is just one of many fun activities that are planned at the restaurant, including wine tasting evenings, live music, signature burger nights, trivia night, and more! For a full list of events at the clubhouse, view the Cape Fear National website calendar.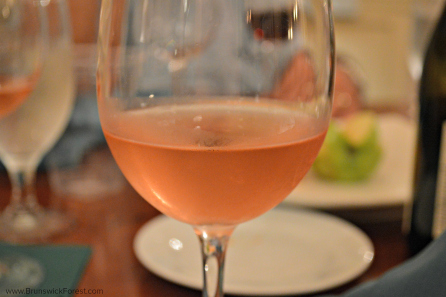 888.371.2434
www.BrunswickForest.com