NEW NEIGHBOR SPOTLIGHT | THE POCAROS
August 9, 2015
Brunswick Forest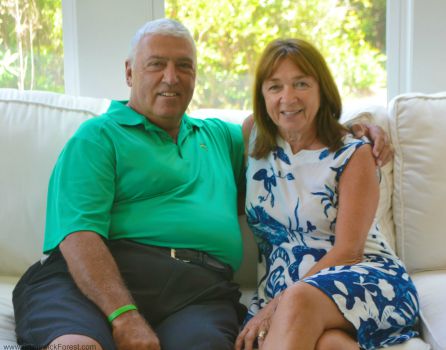 John and Ginnette Pocaro are new to Brunswick Forest, but not new to the area. The couple maintained a home in Tinton Falls, New Jersey as well as a winter home in Southport, North Carolina for years before finally deciding to relocate full-time to Brunswick Forest.
PRIME LOCATION
One major factor that played in to the Pocaro's eventual decision to choose Brunswick Forest for their retirement home is the community's prime location right outside of Wilmington. When they lived in Southport, they often found themselves driving in to Wilmington, so they wanted to live somewhere closer to more nightlife, shopping and dining. The businesses in The Villages at Brunswick Forest are much-appreciated by the Pocaros who love that they don't have to leave the neighborhood to enjoy a night out.
ACTIVE LIFESTYLE
The Pocaros keep busy in their new active lifestyle at Brunswick Forest. John works as salesman for a manufacturing company and, in his free time, loves to bike the community. He has logged more than 700 miles biking just in Brunswick Forest alone since last May on the community's large network of trails. He also enjoys golfing at Cape Fear National and swimming in the pool at the Fitness and Wellness Center.
Ginette, a retired bookkeeper, loves the new, healthier lifestyle that the community offers her and admits that if they had chosen to retire in New Jersey, she does not think they would have had the opportunity to be as active as they are. She loves walking the community, going to the pool, taking yoga classes, and heading to The Forest at Cape Fear National with John for Pub Nights and the Uncorked Wine Series.
CLOSE-KNIT COMMUNITY
The Pocaros have not had any difficulty meeting new people since moving to the community. With all the activities that are planned, getting to know their neighbors has been a breeze. "You can do as much or as little as you want," John says of all of Brunswick Forest's planned clubs, meeting and events.
When they lived in New Jersey, The Pocaros enjoyed hosting an annual Oscar party in their home. This year, they were happy to continue that tradition in their new home in Evangeline where more than 40 of their friends and neighbors showed up in the finest Oscar attire to watch the ceremony and get their photo taken on the Pocaro's "red carpet."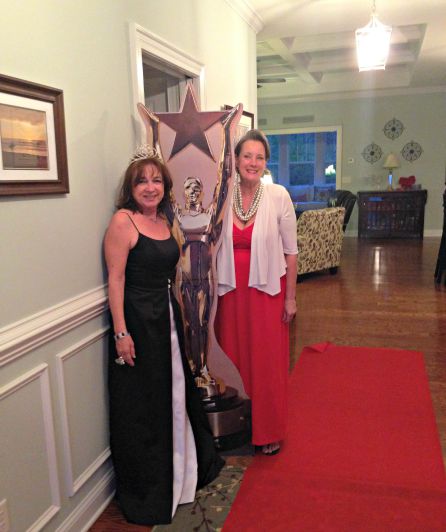 Welcome to Brunswick Forest, John and Ginnette!
888.371.2434
www.BrunswickForest.com