Lots and Home Packages: An Option for Your Clients
February 24, 2020
ISWebmaster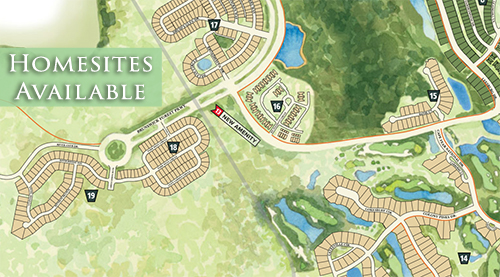 The power of choice in homebuying has a very heavy influence on those looking to move into their dream home. After all, choosing to purchase or build a home is one of the largest investments that your client will ever make in his or her life. As a broker, you'll naturally want to provide your client with the best options possible, so why not go with the master-planned community that your clients will love?
The Brunswick Forest sales team loves working with brokers and their clients. We give your buyers the best amount of variety available when it comes to floor plans and preferred builders to work with! That's no less than 12 builders known throughout the Southeast for their quality and craftsmanship. When purchasing in Brunswick Forest, your clients are offered plenty of options to curate the lifestyle they desire. Vaulted ceilings, furnished kitchens, open spaces, screened porches, spare storage areas, mudrooms and more.
In addition to buying a move-in ready home, your client can purchase a lot to build upon later. This is an important advantage for them, because you might have a client who is interested in purchasing a piece of dirt but isn't quite ready to build. Our team is always ready to help someone explore different home packages in our neighborhoods. The home package prices begin in the mid $300s. Be sure to let your clients know that they have the option purchase their homesite and floor plan for one package deal, if they desire. There's availability for interested buyers to select both desired location and property, and then select your home and builder. You can even make your personalized tweaks throughout the building process to crate a home that you feel is best suited to your lifestyle.
Brunswick Forest is a paradise where bountiful options are valued. We are happy to provide you and your clients a stress-free, home or lot buying experience. Contact the team at: 855.983.9579