LELAND, NC FOUNDERS DAY 2013!
July 19, 2013
Brunswick Forest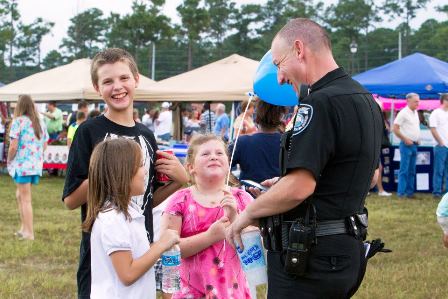 Mark your calendars for the Annual Town of Leland Founder's Day Festival on September 14th! Leland, NC friends and family are invited to enjoy a full day of celebrations in The Villages at Brunswick Forest beginning at 3pm. This year's Founders Day Festival is going to be a blast with live music featuring Jim Quick and the Coastline Band as well as children's activities, food, vendors, fun and more! Grab a blanket and chairs and enjoy a sky full of fireworks beginning at 8:30 pm that is sure to wrap up the evening with a bang!
Photo courtesy of The Town of Leland
Leland NC Founders Day Festival
All entertainment and parking is free to the public.