Keeping You Active: Coach Alan Murphy
February 18, 2022
ISWebmaster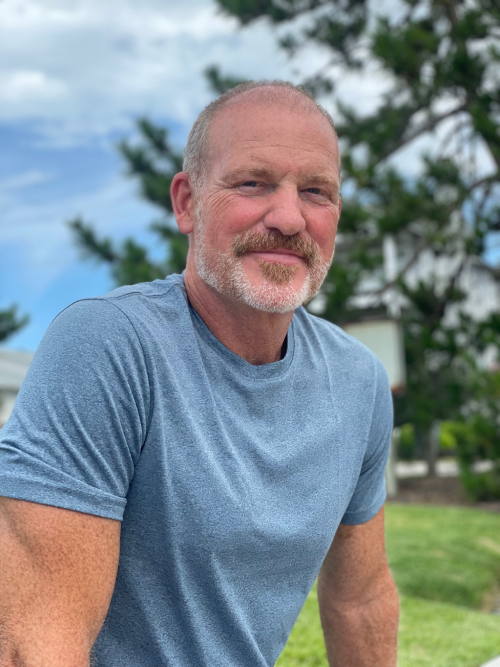 Meet Coach Alan
A healthier body makes for a happier you! Keeping active is a fun and easy way of allowing yourself to live life to the fullest. At Brunswick Forest, we strive to provide residents with plenty of space and amenities to help them easily maintain an active lifestyle. However, sometimes you might want a little more personalized instruction on how to achieve a more healthful version of yourself. That is what our exclusive, certified neighborhood Health Coach Alan Murphy  of Lifting Kale specializes in. And, he's ready to help take you on your journey of achieving your health and wellness goals. This can include weight loss, coming off certain medications, or just incorporating a more healthy diet into your lifestyle.
Why He Does It
Alan has always been involved with helping people promote a healthier life before he even arrived at Brunswick Forest when our fitness center first opened. His career in the fitness industry goes as far back as 2003 he first began teaching cycling classes.
This career path helped him improve himself and his health and unlock his ultimate passion in life, helping others along in their journey to living a healthy and balanced lifestyle. Alan best describes himself as a holistic, certified health coach and fitness trainer that helps his clients enforce better lifestyle choices. For some, having individualized attention motivates them in the right direction, and Alan helps to give them the extra push needed to achieve their goals.
Achieving Your Goals – The Coach Alan Way
When people are interested in improving themselves, most only think of physical fitness. But health is important all the way around. It starts with life habits like eating and drinking, handling stress and getting a good night's sleep. Health should be more than just a good habit; this should be a way of life. Alan takes who you are and builds you up to be your best by incorporating both fitness training and health coaching into programs for Brunswick Forest residents. To achieve this, he helps to custom-tailor a plan specifically catering to your needs.
Here are some of the Health Coaching plans that he offers:
A 30-day program helps you get back on track for your fitness goals, including two health coaching and two personal training sessions. This plan helps you set goals and gives you the means to achieve them.
A three-month program that includes six health coaching sessions and six personal training sessions. There is also a cleanse program involved in this offering as well.
A six-month program that involves 12 health coaching sessions, 12 personal training sessions, along with another cleanse program that is up to thirty days. The main purpose of this program is for you to achieve long-term goals and the behavior you will need to stay on track.
Coach Alan also offers free complementary Health Coaching exploratory sessions to see if Health Coaching is right for you!
Give Him a Try
As part of the Fitness and Wellness Center here at Brunswick Forest, Alan is an integral part of our team in helping residents achieve their ideal coastal lifestyle. If you feel like some of Alan's holistic and healthful coaching courses could work for you, stop by, and visit him here at the Fitness and Wellness Center. We encourage you to give it a chance and stick to it. You can learn more about Coach Alan on his website, and even sign up for complementary classes using his online schedule.