Keeping Up with Kim Fanelli
July 26, 2021
ISWebmaster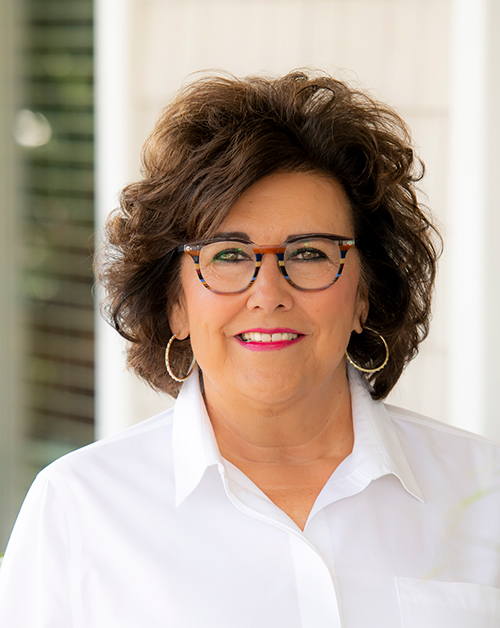 Our team members are not just professionals looking to find your dream home, they've become friends and neighbors. As one of our most experienced agents, Kim Fanelli has seen more than her share of growth here at Brunswick Forest.
The past year has been a whirlwind for most communities in the Leland area, as well as the rest of the country. However, we've welcomed dozens of new faces in the past several months, and Kim is always there greeting newcomers with a smile.
Originally a native from Tennessee, Kim Fanelli has lived in the Leland area of North Carolina for 29 years. She used to be a part of the general brokerage community before climbing on board with Brunswick Forest. What sold her was the growth of the Leland area, and how it was quickly becoming a hotspot. After 15 years on the Brunswick Forest team, that trend continues. Kim still finds herself enamored by her role at Brunswick Forest. And this summer she looks forward to helping the growing number of people find their new homes.
Even with the pandemic, Kim has experienced great success this year and has her looking forward to continued expansion at Brunswick Forest. "I had one of the best years ever in my career. We also took on new roles in our company and expanded. This is a big change for us, but it's been exciting as well," Kim tells us. "We have just seen a tremendous amount of people who are ready to get out of the big cities and get into a master-planned community where they have the opportunity to have planned activities and make friends immediately."
"The most satisfying thing I do at Brunswick Forest is to help people make one of the most important decisions of their lives in finding a new home in a new area. It's a sense of adventure that I enjoy being a part of. I love my job and all the wonderful people that I get to work with and help find their next home and in most cases their last move."
For Kim, another big reason to be excited are all the upcoming additions to the community; This includes Reflections and The Peninsula at Cape Fear National. "We are super excited about the new Reflections amenity center. It's going to be such a nice addition to the two previous amenity centers. It's great that the developers continue to add these types of areas as we grow," Kim says. She also can't wait to see construction officially start this fall in The Peninsula. About 50% of the homesites in our new community have already been reserved, and Kim is eager to welcome even more new faces. "This is going to be a beautiful addition to our golf course community. Our seven builders are preparing for the models that they are going to build and the inventory homes that they will offer," she continues.
Brunswick Forest has grown significantly since Kim first joined our team. She's been responsible for dozens of couples and families finding their forever home and is always eager to help even more prospective homeowners. If you are on the fence, now would be a good time to come see what Brunswick Forest is about. Kim says, there's no time like the present if you're interested! If you want to know how to make new friends, if there's nearby medical care, and how the weather is year-round, then agents like Kim have all the answers you need.
Kim's advice to those looking to relocate to Brunswick County or the Leland area is to simply go for it! "You will not find a more charming and welcoming area than ours. Not only is it beautiful but being surrounded by water on all sides is just awesome. From the beaches to the culture to air travel to medical care this area has it all. Most of our customers are coming from large cities and they find everything they need in a much smaller setting, and it just works out perfectly for them. They don't have to give up all of the things they loved about the big city and that's important to them," she concludes.
If you're curious to know what it's like to be Coastal By Nature® you can contact Kim and the Brunswick Forest team at 833-497-1001. Visit us via our Coastal Home Showcase weekends or a Coastal Discovery Tour.