June is Men's Health Month
June 5, 2020
ISWebmaster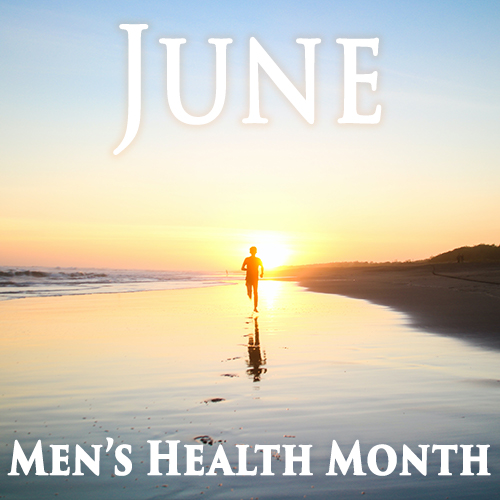 Health and wellness are concepts that are achieved over a long period of time, with the right tools to help you of course. You might be interested in knowing that June is recognized as Men's Health Month. And if you are a male resident at Brunswick Forest, there is no better place to go for all your wellness needs than the Villages Town Center.
EmergeOrtho:
If you have never heard of EmergeOrtho before, they are comprised of a highly trained team of over 100 specialists that provide patients with a complete range of orthopedic care. This makes it one of the largest orthopedic practices in the state of North Carolina. They have many locations in the Wilmington area, and now they have a state-of-the-art office at The Villages Town Center too. They also specialize in a wide variety of orthopedic care and procedures. EmergeOrtho has seven highly trained doctors and eight additional healthcare providers, all dedicated to giving you the best experience possible. In addition to all the orthopedic care that you deserve, EmergeOrtho in Brunswick Forest also includes a highly trained team of physical therapists.
Coastal Integrative Healthcare:
Taking a more holistic approach to physical therapy is Coastal Integrative Healthcare. Dr. Paul Hrvol, Dr. Brain Lank and the rest of the professional team specialize in everything from exercise advice to physical therapy. For golf lovers, they offer you a Titleist Institute and Nike Golf certified performance test so that you can be at the top of your game. They even have a certified golf simulator that can record data on your swings, and help you optimize your form! Deep tissue laser therapy, spinal decompression, nutritional counseling, and chiropractic care are just some of the many services they have. The key here is that they respect and adapt to your needs as an individual, making it easier for you to incorporate these routines into your daily life.
New Hanover Regional:
New Hanover Regional Medical Center has its very own 40,000 square-foot facility and testing area in the Villages. Residents at Brunswick Forest will have great comfort in knowing they have got some of the best regional healthcare right in their backyard. This is no ordinary satellite office; it's is a fully equipped medical center with the same state-of-the-art equipment NHRMC is known for. There are outpatient resources, inpatient care, and multiple physician offices.
Swell Vision:
Being able to take in your surroundings sure is swell, and the team at Swell Vision will make sure you enjoy every detail. With an entire range of diagnostic and management techniques at their disposal, Swell Vision is a great place to make sure you can see comfortably and take care of any potential problems.
CLC Healing Therapies:
Taking time to treat yourself to a massage is for everyone who is looking to better themselves in an organic way. CLC Healing Therapies is just that, a natural way to benefit your mind and body. Headed by therapist Christie Chadwick, she and her team will advocate for your best interests. It is not just another spa day; this is therapy for those who are having trouble with pain and other physical ailments. Christie's practice has been working with Brunswick Forest residents for years now, and they continue their tradition of designing a plan that is just right for your needs.
June is Men's Health Month and we're happy to have the resources to support it fully. Brunswick Forest residents have what they need to stay healthy just down the street from their homes in the Villages Town Center. For more details, feel free to follow the official Facebook page.