Homegrown Horticulture: Prepare Your Yard for Spring!
April 20, 2020
ISWebmaster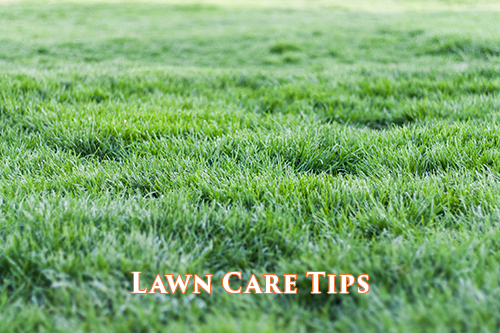 When the sun shines, flowers bloom and birds sing, you know it's finally spring! Southeastern North Carolina has always had a special relationship to those who love to get in touch with nature. Beautiful azaleas, stout live oaks, the Atlantic Ocean and the Cape Fear River all come together to form a crucible of natural splendor. The area around the master planned community of Brunswick Forest is perfect for all sorts of outdoor activities, but there's plenty to enjoy by tending your own yards for the season!
Spring is a special time of year where the world seems to just return from a deep sleep. Trees and flowers begin budding, animals become more active, and the world around you really seems to come alive. As our lawns and shrubbery begin to grow green again, its safe to say that it wouldn't be a bad idea to start planning how to tend to it all. Fortunately, there are fairly easy ways that you can have your property look like the star of your neighborhood.
Start manicuring your space:
Everything good and green needs space to grow, it's just a fact of life. Likewise, it's important to make sure that your green space doesn't get out of hand! Lawn loppers are a quick way to keep trees, shrubs or vines neat, while still giving them space to do their thing. The key to manicuring is that you want to bring attention to the natural beauty in your yard, and that can't happen when everything is overgrown.
Add fresh mulch or other forms of bedding:
Mulch or bedding not only helps your yard look attractive, but it prevents weeds from poking their heads and detracting from the plants that you have growing. The less weeds taking up nutrients in the soil, the more that's left for healthy plants to grow.
Aerate your lawn: It's quite an investment to keep your grass looking fresh and healthy. Aerating your lawn is an easy way you can maintenance it. Poking holes in the grass that are about three inches deep helps to eliminate the problem of a lawn not getting enough air circulation. Over time, walking around your lawn can compact the soil. This affects air intake and water drainage for those rainy spring days. Aerating your lawn can help avoid such costly damage, and even allows beneficial creatures like earthworms a better place to hang out. Doing this once a year will save your yard quite the hassle in the long run.
Water your lawn deeper, but less often:
When the weather gets warmer, we often feel the need to water our yard much more frequently. While flowers can take water depending on the variety, your lawn is a different story. Turning the sprinkler on a few times a week might keep things wet, but it doesn't give your lawn the nutrients it needs exactly. But letting your lawn soak deeply in at least one inch of water once a week is what experts recommend for a truly fine lawn. When the first three to four inches of your soil becomes dry to the touch, you know its time for another shower. Longer watering periods create healthier patches of grass with roots that grow deeper down into the soil.
Recycle grass clippings:
You might think leaving your grass clippings, if you mow your lawn, out in the open isn't a smart thing to do. The reality is the exact opposite! By leaving short mowed grass clippings out in the lawn instead of cleaning it up, you're helping to return vital nutrients back into the soil! The good keeps on going around.
When you're indoors and looking for something to do, consider using this time to enjoy what Spring has to offer and give your lawn the care it deserves! Consider trying some of these easy to follow tips, and let your yard be the talk of the block in the months ahead.