Healthy Living Is First & Foremost in Brunswick Forest
December 6, 2017
Beth Burgee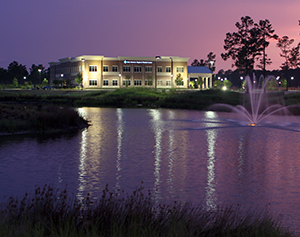 At Brunswick Forest, a healthy and happy life for our residents is at the top of our list! We know know that a healthy and balanced life has been shown to increase your lifespan and decrease stress.
We've created daily classes at our Fitness & Wellness Center for our residents to participate in from yoga and Zumba to spin and water aerobics. Plus, we added a new Fitness Room at Hammock Lake Park & Pool just this year.
We also realized that access to top-ranked medical facilities would be of importance to our residents, so you will find a medical plaza conveniently located in The Villages at Brunswick Forest featuring NHRMC Health & Diagnostics, Glen Meade Women's Health, Wilmington Health Convenient Care, EmergeOrtho, BlueWave Dentistry, Austin Southeastern Oral & Maxillofacial Surgery, Swell Vision, CVS/pharmacy and much, much more.  Learn more about The Villages at Brunswick Forest and its offerings here!
Plus should you need hospital access, you are 15-30 minutes from three top-rated North Carolina medical centers — New Hanover Regional Medical Center, Novant Health and Dosher Memorial.
So start living a happier, healthier life today — learn more about making Brunswick Forest home HERE!
888.371.2434